Can You Drink Weed? The Buzz on Cannabis Drinks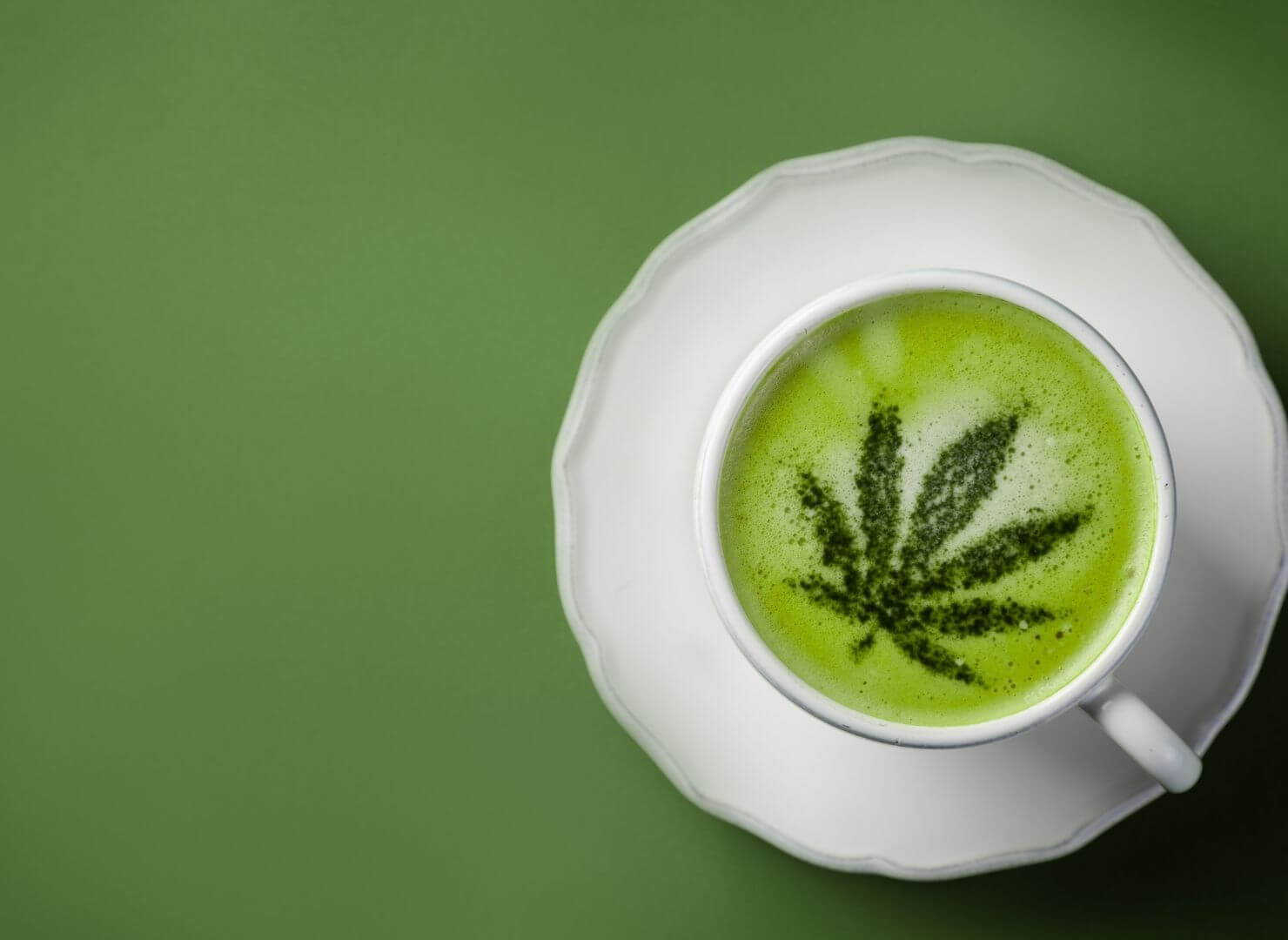 THC beverages are increasingly popular, and no wonder. A canna-beverage lets you fit in with the crowd while getting your buzz on.

Analytics have shown the cannabis drink industry has more than doubled in worth over the past four years. Even though drinking your weed has never been easier, there are some important things to know about how to consume weed drinks safely.
What are Cannabis Drinks?

Cannabis drinks are beverages that have been infused with THC, CBD, and other cannabis compounds. Drinking weed has gained rapid adoption from the cannabis community.
Types of Weed Drinks
Innovators like Sōrse Technology found a way to emulsify raw cannabis compounds to make them water-soluble. Now, people can enjoy recreational cannabis through their favorite liquid treat.
Lots of beverage companies are beginning to offer cannabis-infused drinks, including:
coffee and

herbal teas

wine and mocktails

soda and tonics

juices and smoothies
You can even buy CBD and THC oils and tinctures to make cannabis beverages yourself.
How to Buy Weed Drinks
When buying cannabis products, pay attention to the ingredient panel to be sure you know what you're consuming. Not only does dosage matter, but so does the type of compounds present.
Three distinct extracts you can look for are:
CBD isolate

Broad-spectrum

Full-spectrum
The difference between CBD isolate and full-spectrum CBD is that CBD isolate contains no other cannabinoids, terpenes, or flavonoids except CBD. A full-spectrum CBD product will contain multiple cannabinoids, terpenes, and flavonoids, including low concentrations of THC.
The difference between full-spectrum and broad-spectrum CBD is that broad-spectrum products will contain cannabinoids, terpenes, and flavonoids, but they do not have THC.
The Buzz on nama's Liquid THC Drink Drops
Not to brag, but we have uncovered a superior formula for liquid cannabis that is unmatched by our competitors. Our Buzz THC drink drops are all natural, vegan, and gluten free drops that inject 100% hemp-derived, federally legal Delta 9 THC in your beverage of choice. They've been third-party lab tested for quality ingredients.
This full-spectrum product is a customized ratio of 2mg of THC and 20 mg of CBD per serving. If you're looking for the ultimate mocktail, our drops add the perfect buzz. Did we mention that they're 0 calories and have just a 5-10 minute onset?
Our founder, Chris, has been experimenting with cannabis cocktails for quite some time. After careful curation, we present to you: Buzztails, nama's exclusive list of 30 mocktails you can make with our easy-to-dose buzz drops. 
Are Cannabis Beverages Legal?

The legality of cannabis depends on whether the product is derived from hemp or marijuana. Hemp production has a federally legal status after the 2018 Farm Bill created a distinction for cannabis that contains no more than 0.3% THC by dry weight. Marijuana is defined as any cannabis plant that has more than 0.3% THC by dry weight and is still a controlled substance.
All of our products are made with 100% organic, American-grown hemp that is federally legal with low microdoses of THC. Shop our full collection of Delta 9 gummies and edibles now.
Do Cannabis Drinks Get You High?

THC drinks could get you high if the THC concentration is sufficient. Anything under 10mg of THC is considered a low dose and won't get most users high. One serving of our Buzz Drops contains 2.6mg of THC for the perfect uplift while still keeping your wits about you. You'll still feel the effects of cannabis; 2.5mg to 5 mg of Delta 9 can induce euphoria and relaxation but stops short of the "getting high" threshold.

If you'd like an edible microdosing uplift, our Energy Delta 9 gummies have only 2.5 mg of THC with 5 mg of CBD derived from quality hemp, just enough for an uplifting boost.
How Do You Dose Cannabis Drinks?

Anything with less than 10 mg of THC is considered a low dose, and most people should feel good without getting high. Products with 5 mg THC or less are considered a microdose. If you've never tried a cannabis beverage before, it's best to start with ultra-low doses (2.5 mg or less) to see how your body reacts. You can slowly increase the amount you drink over time as you build a healthy tolerance.
To learn more about THC microdosing, read our complete guide. It goes into doses, methods, benefits, and other details.

Be sure you're buying products from companies that provide you with transparency. All of our products, including our full-spectrum CBD gummies, will have an ingredient panel letting you know the cannabis ratios per serving size. Our third-party lab reports diligently ensure quality ingredients.  
Free Nationwide Shipping ... Always :)
How Long Do Cannabis Beverages Take to Kick in?

The effects of cannabis-infused beverages come on quickly because they enter the bloodstream in just a few minutes. Drinkable cannabis could begin to work within 5 to 20 minutes. The buzz from drinking your weed usually lasts from 4 to 6 hours.
What are the Benefits of Drinking Cannabis?

People are choosing weed drinks for convenience, social reasons, and therapeutic benefits. Not only are they discreet and easy to dose, but weed drinks are much healthier than inhaling cannabis smoke. They are also a great way to socially drink with friends without worrying about a hangover. Those who are looking to cut down or quit their alcohol use could find a healthier substitute in weed-infused mocktails.
Drinking Cannabis for the Entourage Effect
Many believe the best way to experience the benefits of medical cannabis is through the entourage effect. This theory suggests that cannabinoids, terpenes, and flavonoids in cannabis work best when taken together. Research on whether the entourage effect is real or not is still fairly scant, but scientific studies indicate there's great promise for this whole-plant medicine principle.
The entourage effect is achieved by combining multiple cannabis compounds, including small amounts of THC. Reports about the entourage effect show that the presence of THC enhances the effects of CBD, while CBD regulates THC's interaction with the body. New research has also found that terpenes and cannabinoids complement each other when taken together.
Whether through a THC drink, THC gummies, or THC oils and tinctures, consider looking for a full-spectrum product to get the most out of the benefits of microdosing THC 
Drinking Cannabis for Pain Relief
One of the most well known uses for cannabis is its pain-relieving effects. People use CBD for inflammation because of its anti-inflammatory and analgesic properties. Microdosing cannabis for pain could treat unwanted symptoms of:  
Crohn's disease

Irritable bowel syndrome

Arthritis
Using Delta 8 or Delta 9 for pain could also help patients with various forms of cancer.
Drinking Cannabis to Reduce Anxiety
A 2020 study reported that over 30% of adults experience an anxiety disorder at some point in their lives. Microdosing THC for anxiety could treat stressful symptoms caused by disorders such as:
If you experience stage fright, microdosing could help you calm your nerves and improve your focus.
Drinking Cannabis for Better Sleep
We all know the importance of a good-night's rest, and microdosing THC for sleep is becoming more popular as a natural sleep aid in the presence of CBD.

Using low doses of THC for sleep could help those who experience:

Insomnia

Restless leg syndrome

Circadian rhythm sleep-wake disorders
To help you sleep well, our melatonin gummies contain microdoses of THC from a terpene-rich hemp extract for a restful blend.  
What's the Difference Between Cannabis Beverages and Edibles?

THC drinks and edibles don't break down in the body the same way. Cannabis edibles must go through a digestive breakdown before THC hits the bloodstream. The effects of CBD gummies could take 30 minutes to 2 hours to kick in, compared to 5 to 20 minutes when drinking cannabis. Eating an edible delivers longer lasting effects than drinks. The effects of edible products can last 6 to 8 hours. Weed drinks have 4 to 6 hours of effects.
If you want to learn more about how long delta 9 edibles last, our article breaks down shelf life, storage, and how to be sure your edibles maintain their freshness.
This article on drinks vs edibles will give more info on the differences between the two.
What are the Benefits of Microdosing Delta 9?

A growing body of evidence indicates that low doses of Delta 9 THC can benefit health in a number of ways and may also assist in improving some medical conditions. In combination with CBD, beneficial outcomes can be even more pronounced—a synergistic dynamic known as the entourage effect. Let's look at some of the benefits of microdosing Delta 9.
Low doses of THC and CBD can reduce stress and anxiety. Many people have had good results microdosing cannabis for depression as well. CBD and THC seem to stimulate serotonin and dopamine production at low doses.

Taking low amounts of Delta can fight social anxiety, PTSD, and panic disorders.

For those with chronic headaches, microdosing may help migraine sufferers.
Cancer patients microdose Delta 9 to suppress feelings of nausea and vomiting and treat other symptoms. Due to its potent anti-cancer properties—medical cannabis may even prevent cancer cells from growing and spreading to other cells—Delta 9 may slow the spread of prostate cancer and other types of carcinoma.

Microdosing THC can reduce inflammation and treat autoimmune disease caused by chronic inflammatory conditions. Multiple sclerosis patients can benefit from small doses of cannabis, mainly due to its anti-inflammatory and anxiolytic properties.

Did you know cannabis is good for the brain, too? THC microdosing seems to help dementia patients by promoting neurogenesis (creation of neurons). Recent research suggests that Delta 9 THC can reverse brain aging and improve memory and focus.

Similarly, ADHD sufferers report positive results on microdosing Delta 9 to reduce symptoms of ADHD by increasing dopamine levels in the brain.

Delta 9 can slow the progression of glaucoma and treat symptoms of increased eye pressure—nausea, pain, and discomfort.
Small doses taken regularly could benefit people who struggle with chronic conditions of the digestive tract. Microdosing Delta 9 can aid irritable bowel syndrome by reducing pain and nausea and promoting appetite.

Delta 9 THC has beneficial effects on sleep, as well.
Often, it is the combination of Delta 9 THC and CBD that has the best results. Our Euphoria Gummies contain an equal ratio of THC to CBD at a 10mg dose of each. These fruit-filled vegan edibles guarantee a mildly euphoric experience balanced by the soothing influence of CBD.
FAQ on Drinking Cannabis
How are cannabis drinks safer than alcohol?
Drinking too much alcohol could cause negative effects such as hangovers, substance abuse issues, and other health risks. Death from alcohol overdosing is also not uncommon. However, research on cannabis has not shown it to have any addictive properties and will not lead to a fatal overdose.
What do CBD drinks do for you?
CBD offers many long-term health benefits including pain relief, improved sleep, reduced anxiety, and even offers neuroprotection to the brain. CBD drinks let you experience those benefits through your favorite beverages.
How long does a cannabis drink high last?
The effects of cannabis-infused drinks can last anywhere between 4 to 6 hours. This varies depending on your tolerance and dosage amount. Taking low doses of a THC drink will give you mild euphoria without a psychoactive high.
Are THC drinks as potent as edibles?
Edibles are known to have more potent, longer-lasting effecs than THC drinks. However, cannabis drinks are absorbed faster than edibles, so you'll feel the effects of them quicker.
What do THC drinks taste like?
THC drinks can have a variety of flavors, or none at all. Our Buzz Drops are completely tasteless on their own, have just 2mg of THC, and mix well with any drink of choice.
Where is the best place to buy THC gummies?
The best place to buy Delta 9 gummies is right here on our website. We sell the very best THC edibles and ship nationwide. Shop our collection today.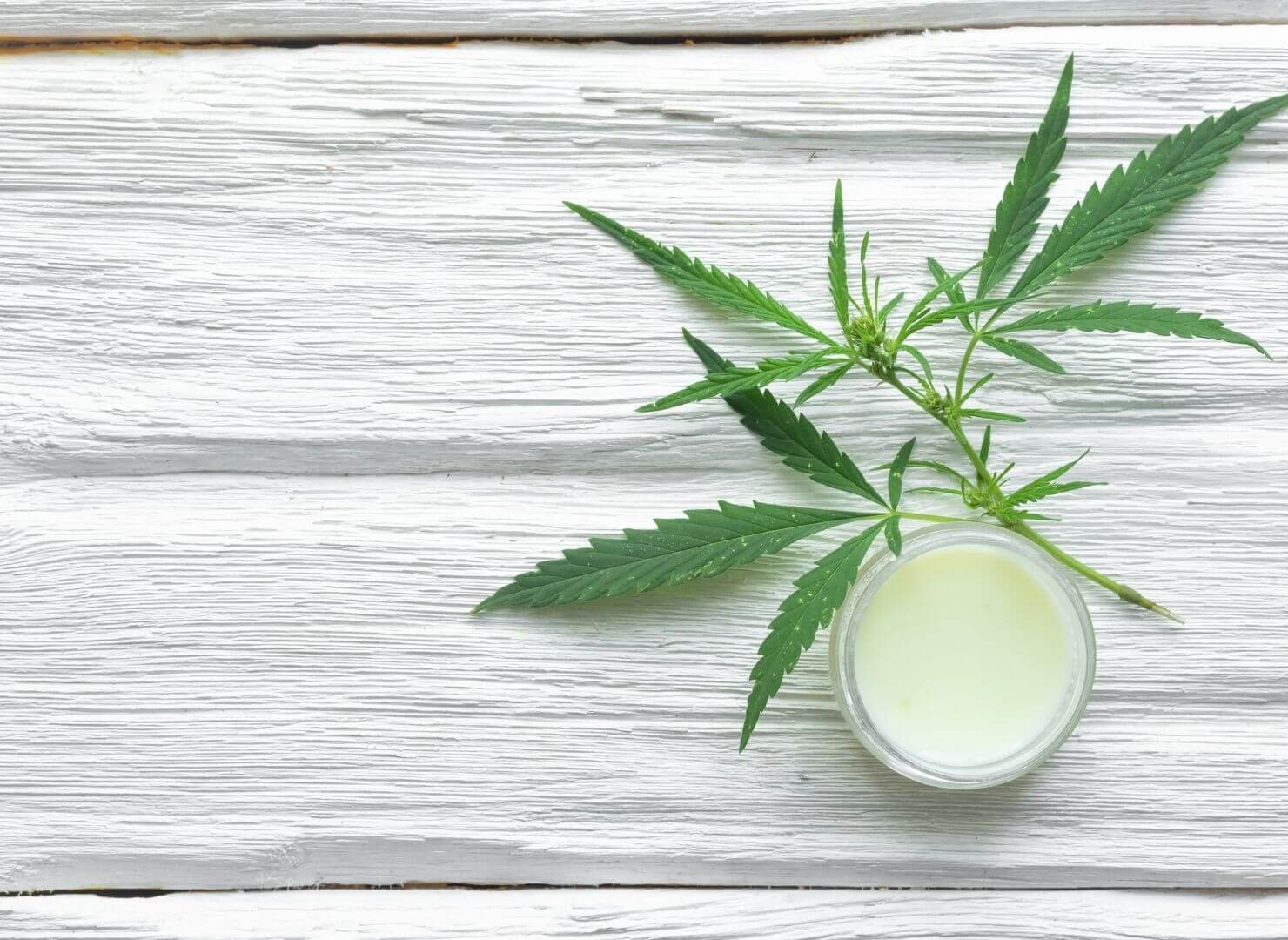 nama CBD FDA & Legal Disclaimer
This article is for informational purposes only, and does not constitute medical advice. Our products are not intended to diagnose, treat, cure, or prevent any disease. They are not a replacement for prescription medications and have not been evaluated by the Food and Drug Administration (FDA).
The information provided on this website does not, and is not intended to, constitute legal advice or any statements of the status of any laws. Any information, content, and materials available on this site are for general informational purposes only, and are not intended to be relied upon for any purpose.
Readers of this website should contact their attorney to obtain advice with respect to any particular legal matter including decisions on what products are, or are not, legal to sell, possess, or consume. No reader, user, or browser of this site should act or refrain from acting on the basis of information on this site without first seeking legal advice from their own counsel in the relevant jurisdiction.
Only your individual attorney can provide assurances that the information contained herein – and your interpretation of it – is applicable or accurate for your particular situation. Use of, and access to, this website or any of the links or resources contained within the site do not create an attorney-client relationship between the reader, user, or browser, and website authors, contributors, contributing law firms, or committee members and their respective employers.
More From the nama Family
Small batch edibles crafted for different times of the day and experiences.