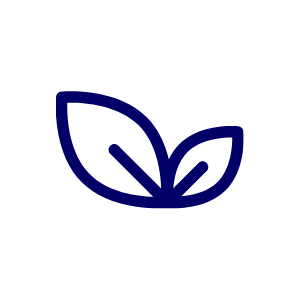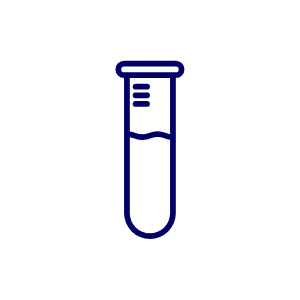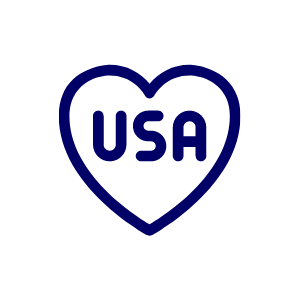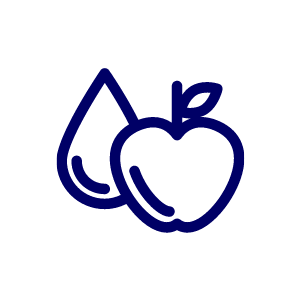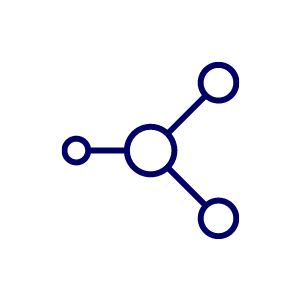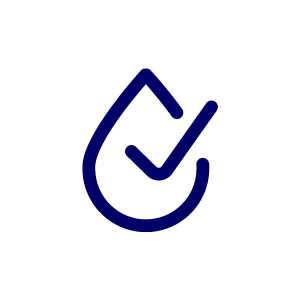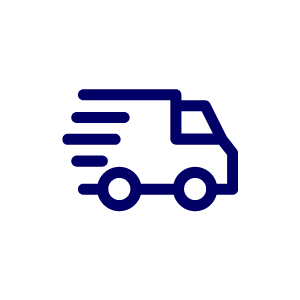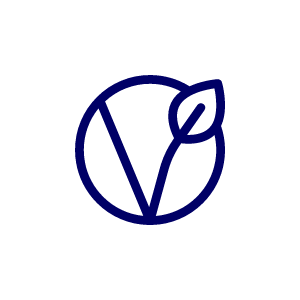 Natural flavors and colors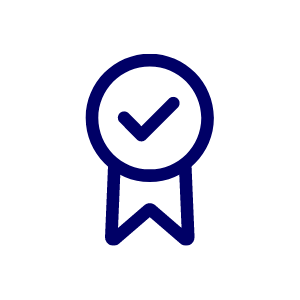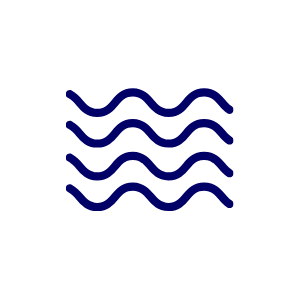 Still have questions? These should help.
FAST! Often 24 hours in the tristate area, 1-2 days for east coast states, 3-4 elsewhere. Oh and it's ALWAYS FREE.
Yes. In short, we derive our THC from hemp. Hemp is federally legal. So we ship nationwide to the majority of states.
What product should I start with if I'm new?
Every order comes with a product/dosing guide also available here which will help you determine that.
Yes :)
We just subtract the cost of shipping.
What if I have more questions?
Text us! It's a real person on the other end, none of that fake robot stuff.
201-574-7944
Delicious Delta 9 edibles and gummies bursting with natural ingredients. Our Delta 9 gummies are federally legal in the US. Our Delta 9 THC edibles are so delicious and effective, you'll need to hide them from the neighbors! Whether you're looking for full spectrum gummies, are interested in THC microdosing for health, or are exploring the benefits of THC for sleep, you'll find a cornucopia of awesomeness here!
What are Delta 9 Edibles?
Our Delta 9 edibles are delicious snacks and gummies containing hemp-derived Delta 9 THC. Our Delta 9 THC edibles span a range of product types, from gummies chocolate squares containing Delta 9. Browse our Delta 9 THC products, above, and you're sure to find the perfect edible treat. Our premium Delta 9 edibles contain only the most quality ingredients: non-GMO hemp products, real fruit flavors, and nothing you wouldn't want to put in your body.
Where Can I Buy Delta 9 Edibles?
You can buy THC gummies and other Delta 9 edibles right here from the nama store. Our Delta 9 THC edibles contain only quality premium ingredients. Whether you want Delta 9 sleep gummies or caramel edibles, you'll be thrilled with our cannabis edibles.
Are Delta 9 Edibles Legal?
All nama Delta 9 products are Federally legal and are also legal in 48 states.
The legality of Delta 9 products depends upon the ratio of THC to product weight, as well as whether the Delta 9 was sourced from hemp or marijuana. Our hemp-derived Delta 9 edibles are legal, since they meet Federal legal requirements.
About the Farm Bill
H.R.2642 - Agricultural Act of 2014 allowed for "pilot programs" to cultivate hemp for study (section 7606). H.R.2 - Agriculture Improvement Act of 2018 (commonly referred to as the 2018 Farm Bill) expanded on the 2014 legislation by authorizing the widespread production of hemp and removing hemp from the DEA's (Drug Enforcement Administration) list of Controlled Substances.
The 2018 Farm Bill differentiated the hemp plant from marijuana, which is specifically cultivated for its high THC content. Industrial hemp and marijuana are both members of the cannabis species, but "hemp" was defined as having concentrations of Delta-9-tetrahydrocannabinol (Delta 9 THC) at or below 0.3% on a dry weight basis—in contrast to cannabis products made from marijuana with much higher Delta 9 concentrations. This signaled a new era for the cannabis industry and allowed for CBD products, legal THC gummies and other Delta 9 products to be sold nationwide, provided they meet the criterion for the maximum allowable THC content.
0.3% Delta 9 Edibles
Because our Delta 9 edibles contain 0.3% Delta 9 THC per dry weight of product—and because the Delta 9 is derived from the hemp plant—they are fully compliant with the Farm Bill, and thus legal on a federal level and can be shipped to all states with legislation allowing for hemp derived products with no more than 0.3% Delta 9 THC.
What Do Delta 9 Gummies Do?
The effect of Delta 9 gummies varies from person to person. Your previous experience with THC, as well as your dosage, will determine how our Delta 9 gummies affect you. For example, if you take a low dose of THC, you won't experience psychoactive effects, but will reap the long-term benefits of this compound. People report feeling the following effects of Delta 9 to varying degrees:
feelings of euphoria

relaxation and tranquility

talkativeness

appetite increase

changes in perception
Can Delta 9 Edibles Make You Hallucinate?
Delta 9 can make you hallucinate at high dosages—much higher than the dosages contained in our Delta 9 THC gummies and other edibles. If you follow our recommended dosage for our Delta 9 edibles, you should be well below the threshold for hallucinations and other psychotropic experiences.
How Long Does It Take for Delta 9 Gummies to Kick In?
You'll feel the mild effects of Delta 9 gummies about 30 minutes to an hour after consuming them. However, it will take around 90-120 minutes to feel the full effects. Edibles are a waiting game, so sit back, relax, and wait for at least two hours before taking more, even if you don't feel any effects just yet.
How Long Do Delta 9 Edibles Last?
The dosage you take will dictate how long the effects of Delta 9 edibles last. Most people find that they can feel the effects of Delta 9 for up to 8 hours after taking an edible. The effects will be the strongest in the first 3-4 hours and will slowly subside during the next 4 hours.
Are Delta 9 Edibles Safe?
Yes, Delta 9 edibles are generally regarding as completely safe for consumption by adults over 21 years of age, however, all consumers should consult their health care practitioner before consuming and carefully adhere to our dosage instructions. You may experience mild side effects such as cotton mouth and dry eyes, but these effects will subside quickly. There are no known long-term side effects to taking Delta 9.
What Makes nama CBD Delta 9 Edibles so Darn Great?
Where to start?
We have the highest-quality ingredients possible. Seriously, if our stuff was any higher quality, it would be not of this world. Nobody wants that, given that we all live in this world and want our nama goodness.
The hemp from which our Delta 9 THC, CBD, and CBN oil is derived is all grown on hemp farms in the good ol' USA.

All our products are vegan and gluten free.

Everything is 3rd-party lab tested for quality (did we mention that our products are high-quality).
In short, all our Delta 9 edibles and other products are the best money can buy.
Delta 9 vs Delta 8 Edibles—What are the Differences?
Delta 9 and Delta 8 are both tetrahydrocannabinol compounds derived from the hemp flower or the cannabis plant.

The only chemical difference between Delta 9 vs Delta 8 THC is the placement of one particular carbon double bond. Delta 9 has the carbon bond on the 9th carbon atom, while Delta 8's double bond is on the 8th carbon atom. Due to this small difference in their chemical composition, Delta 9 and Delta 8 have different effects.
Are Delta 9 Gummies Stronger than Delta 8?
In general, Delta 9 gummies are stronger than Delta 8 gummies. A recent study compared the effects of Delta 8 and Delta 9 on 14 participants. Upon trying both forms of THC, participants referred to Delta 8 as Delta 9's 'younger sibling' and reported experiencing slightly milder effects when taking Delta 8.
Delta 9 vs Delta 8 Effects
Delta 9 and Delta 8 THC cause different cognitive changes and physical effects. While the effects of Delta 9 are closer to what people expect the effects of cannabis to be, Delta 8 has much milder psychoactive effects. At low doses, both THC compounds are beneficial for sleep.
Effects You Can Expect When Taking Delta 9*:
euphoric high

relaxation

pain relief

talkativeness

changes in perception

appetite increase
Effects You Can Expect When Taking Delta 8*:
relaxation

mild euphoria

mild pain relief

reduced inflammation

insomnia relief
*as suggested by customer reports and scientific studies.
Are You Looking for Delta 9 Gummies for Sale Online?
If you want to buy Delta 9 gummies online, look no further than nama. Choose from various flavors, including delicious sour berry and yummy melon, all vegan and made with real fruit. All our products, including our Delta 9 THC gummies, go through rigorous lab testing, are non-GMO, are Farm Bill compliant, and are made from 100% American industrial hemp (none of that questionable imported hemp BS). Each product contains only the good stuff.
Delta 9 Edibles FAQ
Is Delta 9 more potent than CBD?
Delta 9 and CBD have different effects on the body. CBD products (such as CBD oils, CBD gummies, CBD capsules, and CBD tinctures) won't cause a high, but will likely have a mild anxiolytic effect. Delta 9 is a THC compound and can induce a mild high at dosages found in our Delta 9 edibles.

Together, THC and CBD produce an entourage effect, so it's highly beneficial to take them together. The best way to do so is with full spectrum CBD products, as they contain low doses of THC in addition to CBD and other non-psychoactive cannabinoids.

If you can't decide whether to take CBD or Delta 9, try our Euphoria gummies that combine the benefits of both compounds. We wrote a full guide on the differences between CBD and THC, so give that a read.
At sufficient doses (much higher than those contained in our edibles), Delta 9 can cause a significant change in consciousness and perception, commonly referred to as a high. At lower doses, such as a single nama CBD gummy, Delta 9 can bring a relaxed, easygoing feeling.
Are Delta 9 gummies worth it?
Yes, whether you're looking for a way to relax at the end of the week or experience a particular benefit of Delta 9, such as its anti-seizure and anti-nausea effects, Delta 9 gummies are absolutely worth it.
What are the best THC strains?
While many debate the best Delta 9 strains and the relative merits of indica vs sativa, we prefer hybrid blends, and we carefully curate the best of these for our products.
Is 10 mg of Delta 9 a lot?
The effects of a specific Delta 9 dosage of Delta depends on 3 factors:
Method of consumption

How accustomed your body is to Delta 9 THC

What effects you're looking for.
A gummies dosage of 10 mg is enough for almost anyone to experience the euphoric effects of Delta 9. If you're new to this compound or want milder effects, we recommend starting with a lower dosage (2.5mg to 5 mg).
Which is better: THC drinks, or edibles?
When debating Delta 9 consumption methods, you're looking at smoking/vaping, edibles, and drinks. Cannabis drinks are newer to the scene, but are growing in popularity. In our opinion, it's a mistake to contrast THC drinks vs edibles, as they go so well together. A Delta 9 beverage makes a great alcohol alternative, while Delta9 gummies and other edibles are amazing as well. Here are a few key differences:

The Delta 9 from a drink will enter your bloodstream quicker—meaning you'll feel the effect sooner

Cannabis beverages pack more of a punch for an equivalent dosage of Delta 9 THC

The effects from an edible, while slower to kick in, will last a lot longer than those from a drink
What is HHC?
Hexahydrocannabinol (HHC) is a psychoactive cannabinoid found in cannabis plants similar to THC. Thanks to the recent cannabis craze, HHC products—such as HHC vape cartridges, HHC prerolls, HHC gummies, and HHC disposables—have become quite popular. However, HHC is not legal in all states, while nama Delta-9 products, which produce similar effects, are fully legal.
Is THC legal in the United States?
While THC is legal in some US states, it is federally illegal unless it complies with the 2018 Farm Bill by being at or below 0.3% THC on a dry weight basis, and being hemp-derived. All our Delta 9 THC products are fully compliant with the Farm Bill.

You won't be able to buy high-THC products such as THC tinctures, THC vapes, and higher-concentration THC gummies online if you live in a state where THC is illegal. People choose our Delta 9 edibles to feel the mild effects of Delta 9 THC without violating Federal law.
Are your Delta 9 edibles a good way to microdose THC?
Our edibles are a terrific way to microdose Delta 9 THC! There are so many benefits to THC microdosing, and now you can experience them legally!
THC microdosing has improved sleep for many users, and has also been known to reduce anxiety and alleviate pain, among other benefits.
Do you sell HHC disposables?
No, we do not sell HHC disposables, HHCO disposables, HHC cartridges, CBD prerolls, or disposable vape products. We sell delicious CBD gummies, full spectrum gummies, edibles, CBN gummies, and THC drink mixes.
Are these as good as Apollo Delta 9 gummies?
We don't know enough about Apollo Delta 9 gummies to really comment on their quality. We do know that ours are extremely high quality, with organic, American-grown hemp extracts, no artificial ingredients, and no GMOs.
Where can I buy Delta 9 gummies online?
If you're looking for where to buy Delta 9 gummies and edibles online, you're in the right place. We ship our legal, delicious, all-natural Delta 9 edibles directly to your door.
Where can I buy Delta 9 gummies near me?
Depending on your state, you could always try a local dispensary for your Delta 9 edibles and gummies. Or, you could save yourself the trouble and order our hemp-derived products online and have them delivered right to your door.
NAMA FDA & LEGAL DISCLAIMER
Our products are not intended to diagnose, treat, cure, or prevent any disease. They are not a replacement for prescription medications and have not been evaluated by the Food and Drug Administration (FDA).
The information provided on this website does not, and is not intended to, constitute legal advice or any statements of the status of any laws. Any information, content, and materials available on this site are for general informational purposes only, and are not intended to be relied upon for any purpose.
Readers of this website should contact their attorney to obtain advice with respect to any particular legal matter including decisions on what products are, or are not, legal to sell, possess, or consume. No reader, user, or browser of this site should act or refrain from acting on the basis of information on this site without first seeking legal advice from their own counsel in the relevant jurisdiction. Only your individual attorney can provide assurances that the information contained herein – and your interpretation of it – is applicable or accurate for your particular situation. Use of, and access to, this website or any of the links or resources contained within the site do not create an attorney-client relationship between the reader, user, or browser, and website authors, contributors, contributing law firms, or committee members and their respective employers.