CBD Isolate vs. Full Spectrum CBD: Which is Right for You?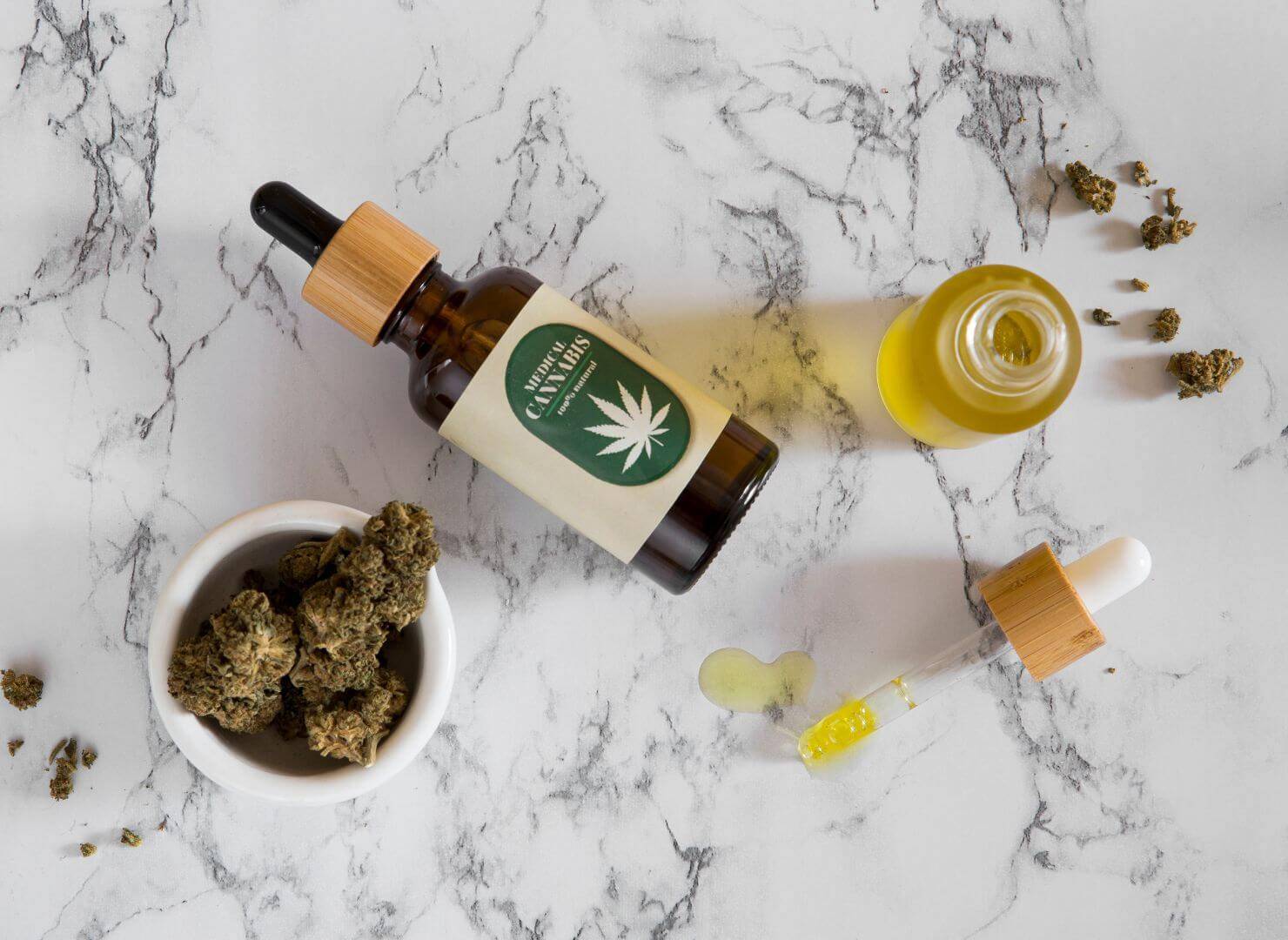 CBD isolate and full spectrum CBD: these terms refer to the variety of cannabinoid content in a CBD product. Whether you're new to CBD or not, you should know the difference between CBD isolate and full spectrum CBD to optimize your user experience.
What is CBD?

What is CBD isolate?

What is full spectrum CBD?

What are the benefits of CBD isolate vs. full spectrum CBD?

What are the side effects of CBD isolate vs. full spectrum CBD?

How do you consume CBD isolate vs. full spectrum CBD?

Is CBD legal?
What is CBD?
CBD (cannabidiol) is one of over 100 cannabinoids found in cannabis plants. It is a non-psychoactive compound that can be derived from either hemp or marijuana and has a wide range of health benefits. Most commonly consumed through CBD oil or CBD gummies, it is a well-tolerated substance users turn to as a healthier alternative to other therapies and medications. It works by slowing the breakdown of the endocannabinoids in your body, helping establish a balance for things like mood, memory, immune responses, appetite, and more.
What is CBD Isolate vs. Full Spectrum CBD?
If you're buying CBD, chances are you've seen words like "isolate" and "full spectrum" on the product label to differentiate the type of content you're consuming. While THC and CBD are the most known cannabinoids found in cannabis, there are many more compounds, like CBN oil, CBG, and Delta 9 THC, among other terpenes and flavonoids. Isolate and full spectrum let us know which of these compounds, terpenes, and flavonoids are in our CBD products.
What is CBD Isolate?
CBD isolate is pure CBD, meaning that it is the most concentrated form of cannabidiol. It refers to CBD that does not contain THC or any other elements of the cannabis plant. The extraction process is complex, stripping the plant (usually hemp) from its other compounds to isolate the CBD. It's a crystalline form of CBD, so it can be easily sold in powder or dabs, though gummies and oils are increasing in popularity.
What is Full Spectrum CBD?
Full spectrum CBD means that all compounds of the plant are included, including small traces of THC. According to the National Library of Medicine, research suggests that consuming cannabis with multiple compounds provides the most pleasant effects. This is known as the entourage effect, meaning that cannabis compounds work best together as a whole-plant remedy. You will commonly see them sold as full spectrum CBD gummies.
Benefits of CBD Isolate vs. Full Spectrum CBD
While the general consensus is that CBD is packed with benefits, choosing a CBD isolate vs. a full spectrum CBD product is a bit different. Their effects may be similar, but choosing an isolated CBD product or a full spectrum one will alter the experience you have depending on why you're using it.
CBD is a natural antioxidant and anti-inflammatory. It interacts with the receptors in our endocannabinoid system to help:
relieve pain

ease anxiety and stress

improve sleep

alleviate nausea

reduce seizures

and more
Research has also shown that CBD can help manage addiction, working with the amygdala to subside cravings. More studies are currently being done about how CBD can treat Alzheimer's, ALS, and MS, too, as a neuroprotector.
CBD Isolate Benefits
A CBD isolate product is for users who are seeking a high dose of pure CBD without all the other cannabinoids that could potentially alter the effects. It is also a tasteless, odorless substance that many people utilize for cooking. CBD isolate is best suited for those who might experience adverse effects when using other cannabinoids besides CBD. It is a THC-free substance without intoxicating effects.
Full Spectrum CBD Benefits
Full spectrum CBD is for users who are seeking the advantages of the entourage effect. It does have an earthy flavor, unlike an isolated version, but using a full spectrum CBD provides you with a range of the cannabis experience, including microdoses of THC with no more than 0.3% by dry weight. But don't worry, full spectrum CBD will not get you high, either. Using a full spectrum CBD product also allows you to take in the vitamins and proteins naturally available with full spectrum CBD.
Side Effects of Taking CBD Isolate vs. Full Spectrum CBD
Thankfully, CBD does not come with any concerning risk factors. Adverse reactions are low, and overall, CBD poses little concern. Being mindful of your dose and the type of content you're consuming to help you avoid experiencing any negative reactions.
However, it's important to note potential side effects such as:
dry mouth

fatigue

upset stomach

decrease in appetite
It's also important to note that CBD could impact other medications you may be taking, especially blood thinners. Many factors contribute to how CBD will work in your body, such as weight, genetics, other health conditions, consumption rate, and lifestyle. Keep track of the products you're using, and always try to find a product with clean ingredients. nama's vegan CBD gummies are hemp-derived with gluten-free ingredients and are even made with real fruit. Plus, they're produced in accordance with federal law.
Ways to Take CBD Isolate and Full Spectrum CBD
Most people are aware of CBD oils and CBD edibles as a way to consume CBD. Though they are the most popular ways, CBD oils and edibles are the only ones. The beauty of it is that you have the power to choose how you take your daily dose. CBD isolate and full spectrum CBD products are often sold in similar ways.
CBD Oil
CBD oils are a widely known method of intaking CBD, whether in an isolated form or through a full spectrum experience. This can be done by taking CBD drops under your tongue, or as an additive to your beverage (for example, nama's CBD drinks are hemp-derived with less than 0.3% of Delta 9 THC by dry weight, so they're legal on a federal level).
You can begin to feel the effects of CBD oil products within approximately 15 minutes.
CBD Edibles
Edibles are a great way to mask the taste of pure oil while also ensuring reliable dosing. CBD gummies and other edible products should have a precise dosage on the package. Whether you're looking for CBD plus THC gummies to relax or broad spectrum CBD gummies for any time use, edible products come in a wide variety of flavors and dosages to meet your needs and preferences. Since edibles need to be digested in the body first, users can expect to wait from 30 minutes to two hours before they kick in.
CBD Capsules
In case you didn't know, CBD capsules are readily available for those who want the easiest solution. Simply pop a capsule and go about business as usual. No taste, no smoking, no work at all. This is another form of CBD intake that lets you be mindful of your dosing and know what's in your product. Capsules take generally about 30 minutes to break down in the system for you to feel their effects. Try nama's sleep drops for a customized, full-spectrum blend made with natural ingredients.
CBD Vaping
If you've ever heard of "doing dabs," this is where vaping comes in. While most people are familiar with smoking CBD oil, dabs are a highly concentrated form of CBD that looks like wax which you can vaporize with a dabbing tool. Keep in mind that inhaling any cannabis product comes with also inhaling carcinogens and other toxins, but there's no denying its health benefits, as well.
CBD Topicals
Topical CBD is getting a lot of attention recently. Lotions and salves applied to the skin have not only been known to reduce pain, but also help with skin conditions like eczema and acne. As more people seek holistic methods of treatment, CBD topicals are fitting right into the market. They are a bit more difficult to track dosage. So, be sure to start off with small amounts, increasing your dose over time.
Free Nationwide Shipping ... Always :)
CBD Isolate vs. Full Spectrum CBD Legality
Thanks to the 2018 Farm Bill, circumstances have changed for the legalities of CBD. While some states have made their own restrictions, as long as CBD products are 100% hemp-derived and contain no more than 0.3% THC by dry weight, it is considered federally legal.
What About Broad Spectrum CBD?
Broad spectrum CBD is more similar to full spectrum in that it provides users with a range of cannabinoids except the THC is mostly removed. Based on reports by PubMed Central, despite having little-to-no THC, broad spectrum CBD products can still provide users with the entourage effect.
CBD and THC Frequently Asked Questions
Which is better, CBD isolate or full spectrum CBD?
Both provide great benefits, but many studies suggest that a full spectrum CBD product has the potential to be more effective because of the way cannabinoids are known to work best when joining together. Trace amounts of THC can work synergistically with CBD to create improved benefits.
Is CBD isolate more effective?
CBD isolate does not contain multiple compounds found in the cannabis plant. Due to this, the effects of CBD isolate may be less effective unless taken in high doses.
What spectrum of CBD is best?
It's mostly a matter of choice, as each spectrum of CBD provides a different experience. Since full spectrum and broad spectrum CBD products contain a variety of CBD compounds, it could be your best option.
Some forms of Delta 9 THC are federally legal under the 2018 Farm Bill. On a state-by-state basis, some states have legalized Delta 9 THC in any form, while most states have opted to model their Delta 9 legality after the guidelines of the Farm Bill (see our guide to state-by-state Delta 9 legality for the complete rundown).
To be federally legal, Delta 9 products must be hemp-derived and contain no more than 0.3% of Delta 9 THC content by dry weight. Delta 9 edibles that meet Farm Bill requirements are federally legal.
All our Delta 9 products meet Farm Bill requirements and are Federally legal, including our delicious Delta 9 THC gummies.
Nama CBD FDA & Legal Disclaimer
Our products are not intended to diagnose, treat, cure, or prevent any disease. They are not a replacement for prescription medications and have not been evaluated by the Food and Drug Administration (FDA).

The information provided on this website does not, and is not intended to, constitute legal advice or any statements of the status of any laws. Any information, content, and materials available on this site are for general informational purposes only, and are not intended to be relied upon for any purpose.

Readers of this website should contact their attorney to obtain advice with respect to any particular legal matter including decisions on what products are, or are not, legal to sell, possess, or consume. No reader, user, or browser of this site should act or refrain from acting on the basis of information on this site without first seeking legal advice from their own counsel in the relevant jurisdiction. Only your individual attorney can provide assurances that the information contained herein – and your interpretation of it – is applicable or accurate for your particular situation. Use of, and access to, this website or any of the links or resources contained within the site do not create an attorney-client relationship between the reader, user, or browser, and website authors, contributors, contributing law firms, or committee members and their respective employers.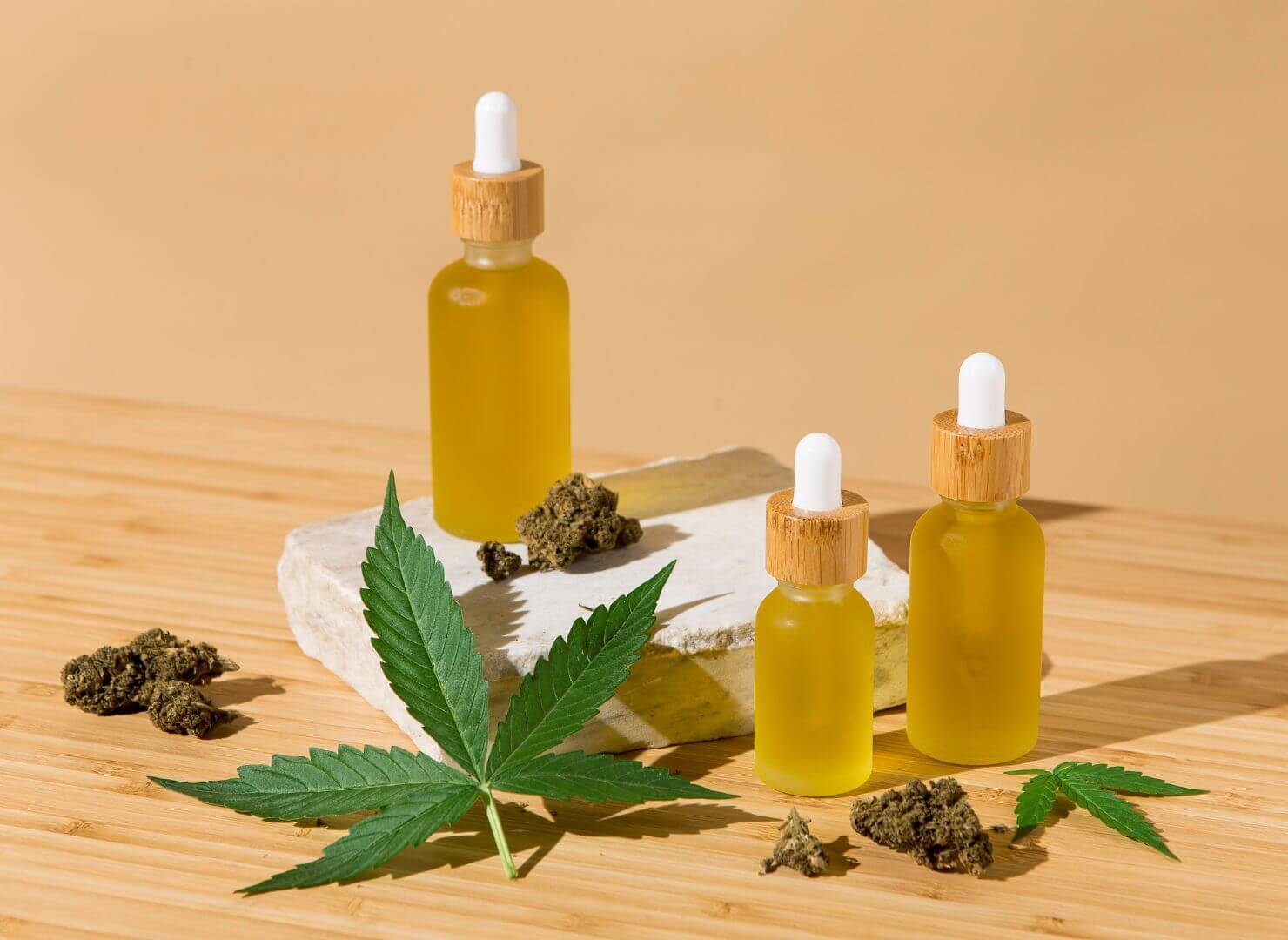 More From the nama Family
Small batch edibles crafted for different times of the day and experiences.