What You Need to Know About CBD for Inflammation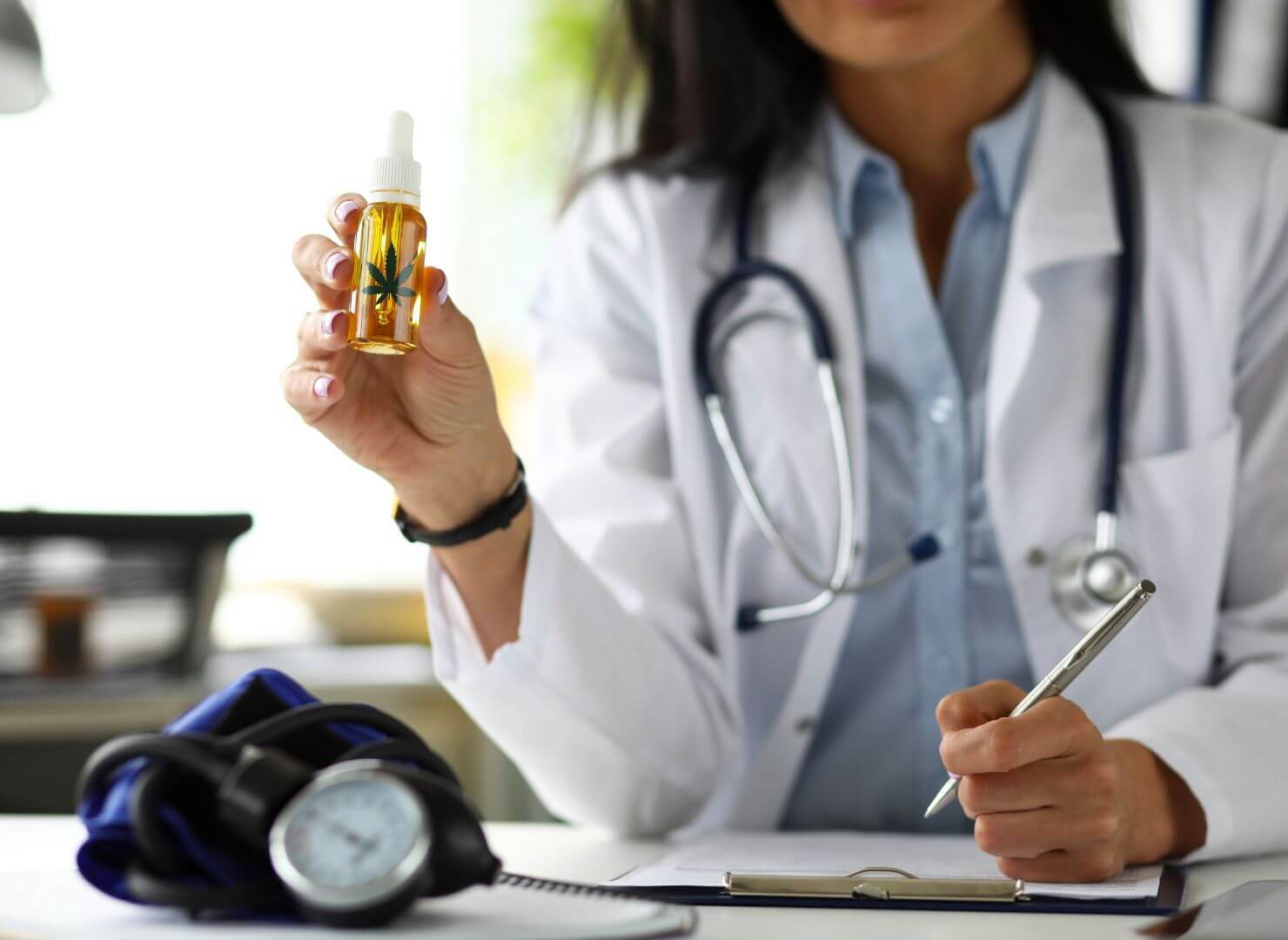 Inflammation can cause extreme discomfort to the body, and people are taking a wide range of CBD products to help alleviate their symptoms and reduce their pain. 
Quick links
CBD is touted for its abilities to lower blood pressure, improve mental health, and much more. It is also reported to have antioxidative and anti-inflammatory properties. Let's see what the evidence shows on CBD and inflammation.
Cannabidiol (CBD) is a non-psychoactive compound that comes from the cannabis plant. It is a well-tolerated cannabinoid people use for chronic pain relief, anxiety reduction, better sleep, and more. CBD works with the body's endocannabinoid system, a network of signals and receptors that regulate many important functions to promote homeostasis throughout the body and our central nervous system.
CBD influences this system, working with cannabinoid receptors CB1 and CB2 to impact the body's immunity, emotional regulation, memory, and appetite, along with the body's pain and inflammatory response. Unlike Delta-9 THC, CBD does not get you high, so many users seek the effects of CBD as a mild but healthy alternative to treating various inflammatory conditions.
The immune system activates when the body is injured or is working to respond to a detected irritant such as bacteria, germs, and other toxins. Inflammatory cells are responders meant to heal any tissue damaged by these irritants. When these inflammatory cells are at work, bruising, pain, or swelling can occur.
However, sometimes the body can overproduce these cells, even when they're not needed. This causes chronic inflammation. During chronic inflammation, defender cells can even attack good tissue, causing severe pain and damage. This can create a runaway cycle that results in any of the various autoimmune disorders.
How Does CBD Work for Inflammation?

CBD has anti-inflammatory effects on many health conditions like joint pain, neuropathic pain, rheumatic diseases, and inflammatory bowel diseases. In therapeutic trials reported by PubMed Central, users with inflammatory conditions mentioned "significant pain reduction" with the active treatment of CBD oils.  
Clinical studies have shown that CBD reduces cytokines in the body. Cytokines are proteins that stimulate the immune system and promote inflammatory response. It appears that cannabidiol reduces cytokine activity, lowering oxidative stress and inflammation. 
Plus, CBD activates TRPV1 receptors. These receptors impact pain signals in the body. CBD initiates a response to these receptors, causing desensitization and increasing analgesic activity.
CBD and Arthritis
There are over 100 types of arthritis, from rheumatoid arthritis to gout. All of them involve inflammation of the joints. Arthritis can cause swelling, pain, and difficulties with daily mobility, and grows progressively worse over time. Because CBD has shown anti-inflammatory and pain-relieving effects, many patients choose to add it to their health management plans.  
CBD and Irritable Bowel Syndrome
Irritable bowel syndrome (IBS) is a chronic gastrointestinal condition that causes pain and discomfort in the bowels, leading to vomiting, weight loss, diarrhea, and more. Some IBS patients choose to incorporate CBD as a natural, alternative medicine that has little-to-no side effects. A 2020 review in the Journal of Experimental Medicine supports that cannabidiol lowers inflammation and causes analgesic tolerance to abdominal pain triggered by IBS.
CBD and Crohn's Disease
Crohn's disease is an inflammatory disease of the bowels that swells digestive tract tissue, causing flares that lead to extreme pain, rectal bleeding, diarrhea, or constipation. This disease can cause other health conditions, like osteoporosis and kidney stones. CBD's antioxidant and anti-inflammatory effects seem to ease chronic pain symptoms of Crohn's disease.
CBD and Multiple Sclerosis

 
Multiple sclerosis (MS) is a condition where the immune system attacks the brain and spinal cord, causing inflamed lesions on the layers around the nervous system. This slows down the ability to send and receive messages through the nerves, sometimes stopping them completely. CBD may alleviate MS pain by working with receptors in the nervous system, reducing the impact of these inflamed lesions. When the inflammation subsided, users reported feeling less fatigue along with increased mobility.
CBD and Alzheimer's Disease
Alzheimer's is a disease that impacts the brain, destroying one's memory and cognitive skills. Unfortunately, there is no cure for Alzheimer's and dementia, and symptoms will progress over time. Patients are often given medications that can slow down the process of disease damage and aid some of the symptoms.
CBD helps reduce brain inflammation for Alzheimer's patients. Due to its antioxidant properties, it can also protect brain cells from damage. CBD also has natural calming effects; caregivers administer it to reduce anxiety and agitation. For Alzheimer's patients, CBD can offer a sedative effect without the potential for addiction that prescription sedatives entail.
Ways to Use CBD for Inflammation

Using CBD for pain management is becoming more common, and cannabis suppliers have come up with various ways of extracting CBD to create products that suit different needs. There are three main forms of CBD one can take for inflammation: full spectrum, broad spectrum, and isolate.
To get a grasp on full-spectrum vs. broad-spectrum CBD, as well as CBD isolate, here are some basic facts:
CBD isolate:

This is referred to as pure CBD, meaning that it contains no other compounds, is generally derived from hemp plants and is most often purchased in CBD oil form.

Broad-spectrum CBD:

This type of CBD product contains other compounds from the cannabis plant like flavonoids, terpenes, and other cannabinoids, but there is no THC. Taking

broad-spectrum CBD gummies

can offer many health benefits without getting you high.

Full-spectrum CBD:

For a product to be full-spectrum, it means that it contains all compounds of the cannabis plant, including THC. However, full-spectrum products must contain no more than 0.3% THC by dry weight from the hemp plant in order for them to be considered federally legal. It is through using products like nama's

full-spectrum CBD gummies

that users experience the benefits of the

entourage effect

, meaning that CBD becomes more pronounced when you take it together with THC.
All of nama's vegan CBD gummies are hemp-derived, third-party tested, and made in compliance with the 2018 Farm Bill, making them federally legal. But in what ways can you get your dose of CBD for inflammation? Let's dive in.
CBD Tinctures and Oils
CBD oil is a liquid most often taken as a droplet under the tongue, often as a tincture. Its effects can be noticed in as little as 15 minutes for reducing pain. It can also be added to food and beverages, (like nama's THC drinks, which include microdoses of THC with CBD for the ultimate mocktail). Patients with inflammatory conditions like IBS or IBD may experience food aversions. So, consider CBD oil for pain so you don't want to ingest edibles.
CBD Tablets
Taking a daily dose of a CBD capsule could help subside some of your flare-up symptoms about 30 minutes to two hours after taking it. Sufferers of inflammatory conditions tend to have poor sleep due to discomfort. CBD improves sleep quality by interacting with the body's endocannabinoid receptors, regulating our circadian rhythms. Products like nama's CBD sleep drops are full-spectrum hemp extracted soft gel crafted to help people get a good night's rest.
CBD Edibles
If you have trouble swallowing pills, consider taking a CBD edible as a quick, sweet treat to level out your inflammatory symptoms.There are lots of flavor options, like nama's strawberry euphoria gummies, formulated with THC and CBD for all-body relaxation.
CBD Topicals
Topical CBD creams, salves, and massage oils are commonly used for fast-acting relief of arthritis pain. According to the Arthritis Foundation, using CBD for arthritis is promising because of its anti-inflammatory properties. When applying CBD cream to the skin, dosing can be a bit more challenging. Start with small amounts to see how your skin reacts to the product you're using.

The amount of CBD you should be taking for inflammatory issues depends on your current health condition and other medications you're taking. Metabolism, age, lifestyle, and genetics all impact how much CBD you should take. Start with low doses, as small as 5mg, and work your way up. Experienced users have been known to ingest more than 100 mg per day depending on what they're treating.
Free Nationwide Shipping ... Always :)
According to the 2018 Farm Bill, CBD and Delta 9 products are federally legal if they meet the following conditions:
Products contain no more than 0.3% THC by dry weight

Cannabinoids in the product are derived from the hemp plant.
Individual states are able to place their own restrictions as they see fit. Be sure to check and see if Delta 9 is legal in your state before you decide to take the plunge. This will help ensure you're consuming clean, well-crafted products.
Is CBD or THC Better for Inflammation?
Research shows that THC adjusts the mind's perception of pain, while CBD works with pain at its source. This means they can both be effective, but CBD's results may be more physical than THC. However, taking a combination of CBD and THC together can be the best option for effective pain relief.
Remember the entourage effect? It's a long-term benefit users can get when taking cannabinoids together rather than immediate, noticeable effects. People with chronic pain and other inflammatory conditions can benefit from medical marijuana for its pain-relieving properties, especially at low doses.
To learn more about the differences between CBD and THC, read our article comparing the differences between the two cannabinoids.
CBD Frequently Asked Questions
What kind of CBD is best for inflammation?
If you want CBD's antiinflammatory activities immediately and locally, consider using a topical CBD that you can massage directly into the skin of the affected area. Or, you can take CBD gummies for a whole-body effect.
Does CBD reduce inflammation or just pain?
Both! Taking CBD attenuates inflammation of the joints due to its anti-inflammatory properties, but is also an analgesic that eases symptoms of chronic pain as well. Try nama's Delta 9 edibles; they are 100% hemp-derived, third-party tested and made in compliance with federal law.
Does CBD do anything for inflammation?
Yes. CBD reduces the functionality of pro-inflammatory cytokines, which are proteins that stimulate an inflammatory response of the immune system. CBD also interacts with our endocannabinoid receptors to reduce inflammation.
Is CBD legal federally?
CBD extracted from hemp (not from marijuana) is federally legal in the US as long as it contains no more than 0.3% THC by dry weight. Note that some CBD products contain no THC (broad spectrum CBD and CBD isolate products), while others do (full spectrum CBD).
We sell certified organic full spectrum and broad spectrum CBD products that comply with federal regulations and are federally legal. Our CBD and THC is CO2 extracted and each batch of product is lab tested for purity and potency.
If you need additional information, please contact us!
Email: hello@namacbd.com
Call/Text: 680-220-4412
Nama CBD FDA & Legal Disclaimer
Our products are not intended to diagnose, treat, cure, or prevent any disease. They are not a replacement for prescription medications and have not been evaluated by the Food and Drug Administration (FDA).

The information provided on this website does not, and is not intended to, constitute legal advice or any statements of the status of any laws. Any information, content, and materials available on this site are for general informational purposes only, and are not intended to be relied upon for any purpose.

Readers of this website should contact their attorney to obtain advice with respect to any particular legal matter including decisions on what products are, or are not, legal to sell, possess, or consume. No reader, user, or browser of this site should act or refrain from acting on the basis of information on this site without first seeking legal advice from their own counsel in the relevant jurisdiction. Only your individual attorney can provide assurances that the information contained herein – and your interpretation of it – is applicable or accurate for your particular situation. Use of, and access to, this website or any of the links or resources contained within the site do not create an attorney-client relationship between the reader, user, or browser, and website authors, contributors, contributing law firms, or committee members and their respective employers.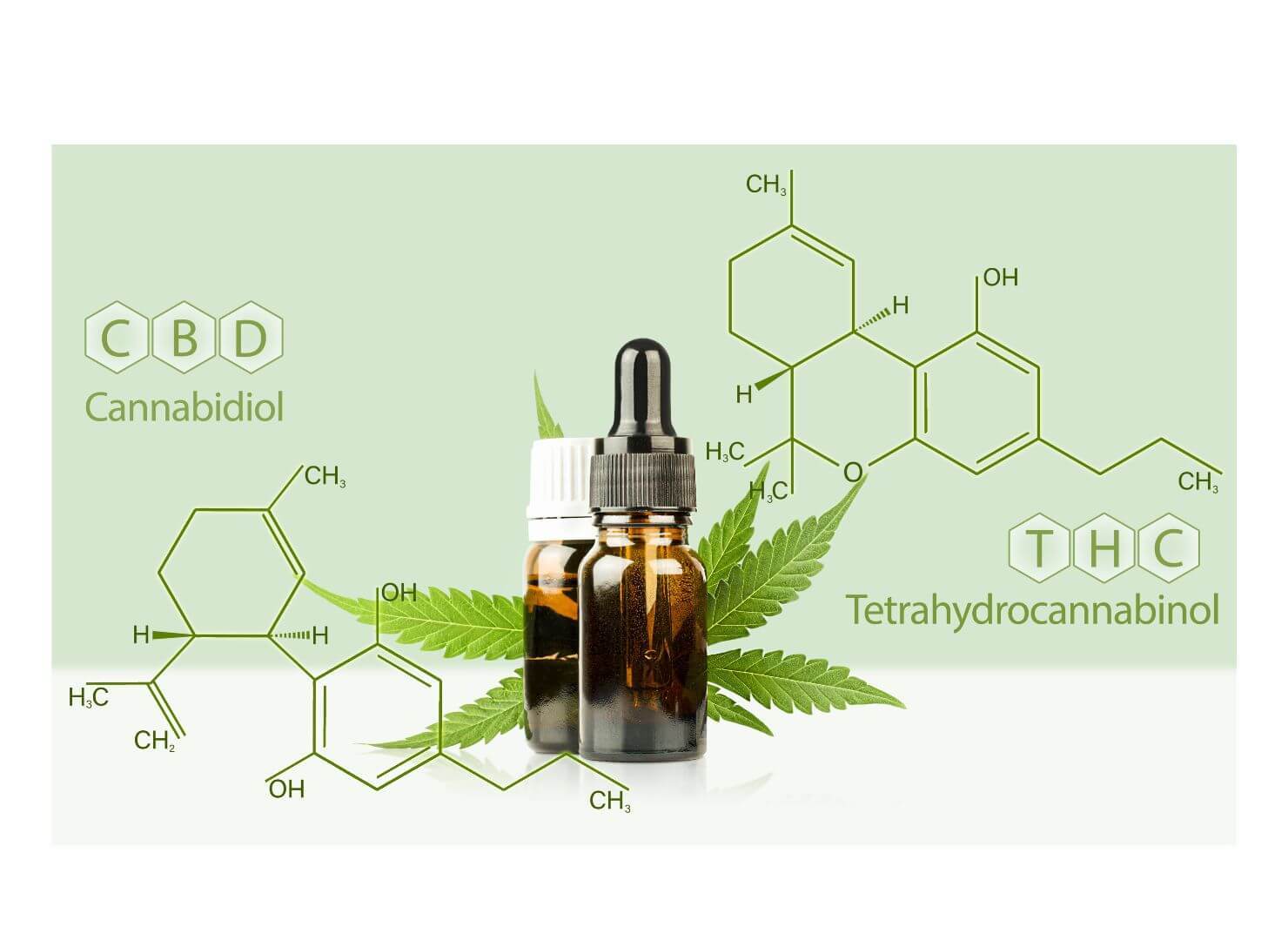 More From the nama Family
Small batch edibles crafted for different times of the day and experiences.