Microdosing Edibles for Migraines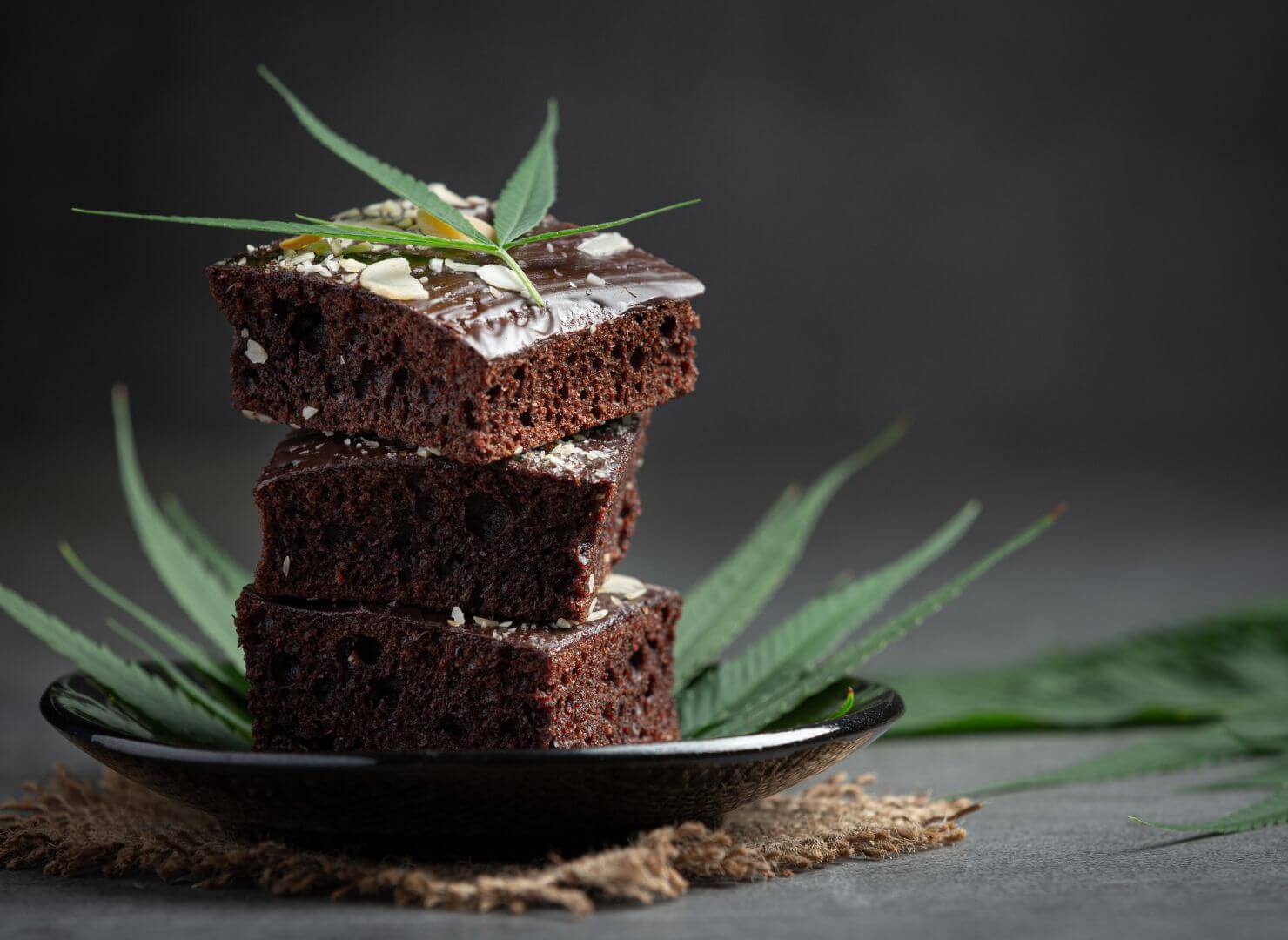 According to the World Health Organization, migraines are among five largest contributors to neurological disorders. About 15% of all Americans—that's over 47 million people—suffer from chronic migraines. Those who battle migraine pain know that traditional medication is not always effective.
In their quest for alleviating pain caused by migraines, many sufferers have turned to an alternative treatment: low doses of medical marijuana. Can microdosing THC help with migraines?
Quick links:
More and more people are taking cannabidiol (CBD) and small amounts of Delta-9-tetrahydrocannabinol regularly to suppress headache pains.
Understanding CBD and THC
What is the difference between CBD and THC?
They are two of the most common cannabinoids found in the cannabis plant. It is the THC compound that causes psychoactive effects normally associated with consuming marijuana. And while CBD is federally legal, Delta 9 is legal only if derived from hemp and if the THC content of a product does not exceed 0.3% by dry weight.
We already know CBD and THC can improve sleep, ease pain, and help with stress and anxiety. Recent research studies are testing medical cannabis, CBD oils, and low doses of THC—along with other cannabinoids and compounds—for mitigating the effects of migraines.
If you're interested in learning more about cannabidiol, you should probably read our complete guide to CBD. We cover this awesome molecule from every angle.
Looking for improved sleep? Our collection of sleep gummies offers CBD gummies with and without THC. If you want the full entourage experience, choose our Sleep Plus gummies. For CBD with no THC, opt for Sleep.
Effects of Low-Dose Edibles on Migraines
Many people report good results using Delta 9 THC edibles, including full spectrum gummies, as a treatment for migraines. Unfortunately, scientific research lags behind anecdotal evidence.
Because of a history of cannabis prohibition, science is still catching up to understand the benefits of THC, CBD, CBN, and other cannabinoids on our health. Research is currently underway to further illuminate the role of the human endocannabinoid system (ECS)—and of the ways cannabis compounds interact with the ECS to produce beneficial effects.
The potential effects of microdosed cannabis on our central nervous system indicate that medical marijuana may be used as a therapeutic alternative to traditional medicine. Dustin Sulak DO, founder of a medical cannabis health practice, reports extensively on the benefits of microdosing THC. He explains that small amounts of cannabis successfully ease pain without psychoactive effects. Microdosing THC for therapeutic effects can relieve patients from nausea, anxiety, and pain.
Cannabis and the Endocannabinoid System
The endocannabinoid system (ECS) is involved in various physiological processes in our body—hormonal regulation, immune function, and pain perception, among others. Our body produces natural chemicals called cannabinoids that interact with ECS receptors, CB1 and CB2. The same thing happens when you consume cannabis: phyto-cannabinoids (cannabinoids from plants) interact with CB1 and CB2 to regulate important body functions.
When CBD and THC are taken together, CBD regulates how THC interacts with CB1 and CB2 receptors. CBD acts as a safety engineer to THC: it increases safety and softens the psychoactive and other adverse effects of THC such as increased heart rate, sedation, and anxiety.
Optimal doses of medical cannabis calm pain signals and induce relaxation. Low THC doses enhance the endocannabinoid system, especially when combined with CBD for the so-called entourage effect, a hypothesized synergy between THC and CBD.
Cannabis interacts with the ECS to alleviate migraine symptoms by calming pain signals.  
Other effects of microdosed cannabis are:
Alleviating nausea caused by chronic migraines,

Easing acute pain with patients suffering from cancer, AIDS, and seizures,

Relaxing of muscles and nerves,

Relief of muscle spasms,

Alleviating anxiety: low amounts of THC ease anxiety, whereas high amounts exacerbate it,

Alleviating symptoms of posttraumatic stress disorder (PTSD).
Some studies suggest that microdosing medical cannabis has more positive benefits than larger doses do. Higher doses bring out all the nasty side effects that give the THC experience a bad reputation.
The practice of microdosing still needs more research to substantiate it. To consume cannabis safely, the user should start with lower doses of cannabis products and gradually increase dosage.
The standardized dose for a microdosing beginner is 2.5 milligrams of THC.
Want to learn more about the entourage effect? We've written an entire article about it.
What are the Best Microdosing Products?
Delta 9 THC is one of the most beneficial THC types for microdosing, and edibles are one of the best ways to microdose Delta 9. Our cannabis gummies contain organic, federally-legal Delta 9 THC sourced from hemp.
There are various types of products that contain THC and CBD to satisfy even the pickiest of cannabis consumers. They range from edibles, yummy gummies, tinctures, buzz drops, and drinks, to the more popular consumption methods like THC capsules and smoking or vaping.
Edibles
The best way to ingest Delta 9 THC is via edible cannabis or edibles.
When a THC dose is administered orally, it takes around 30 minutes to an hour for the compound to activate in your body. That is the best part about consuming edibles—the effects of cannabis last much longer than with inhaling.
As a bonus, our Delta 9 THC edibles taste delicious! All you need is one gummy to get a perfect migraine-battling dose needed to fight off the baddies.
Tinctures and Drinks
If you're not a fan of the favorite snack among kids (and some adults), you can always swap the yummy gummies for a tincture—or a cannabis beverage. Both are a safe and easy way to microdose THC for migraines.
Delta 9 THC Buzz Drops is the perfect alcohol replacement. They contain optimal doses of THC and CBD that are guaranteed to buzz up your mocktails or any other non-alcoholic beverages.
Featured reading: THC edibles vs drinks: which is better?
THC Carts
Smoking is still the most popular choice among cannabis users, even in states where medical marijuana has not been legalized.
Smoking weed does give instant results—and instant pain relief—but the effects are short-lived.
Also, the public is becoming increasingly aware of smoking's drawbacks. Chronic inhaled cannabis is terrible for long-term lung health. Aside from inhaling THC, the user also inhales carcinogens and other unwanted substances released when the cannabis is burned.
Controlling your dosage is important when taking THC for migraines. Methods like vape pens and tinctures present a hidden risk of taking more than you need. Always make sure you take the optimal THC dose.
Capsules
Capsules are a sub-optimal way to consume THC. They offer an easy, precisely-dosed, and healthier way to get your THC intake on the go.
However, when it comes to preventing migraines and treating chronic pain, ditch the capsules. We think edibles are the best way to take Delta 9 THC for migraines. If you try them, you will agree.
Can I Buy Microdose Edibles Online?
There are hundreds of companies selling microdosed cannabis edibles online, but there's only one nama CBD.
Our Delta 9 THC edibles are the purest, most delicious, most migraine-fighting gummies you'll find anywhere. Each batch of edibles is vegan, made with natural ingredients, and lab-tested for purity and quality. We provide a safe purchase of the most quality ingredients put together for our customers' satisfaction.
The importance of high-quality products cannot be stressed enough—who wants their edibles full of harmful ingredients, chemicals, pesticides, and other questionable ingredients? Not us—and not our customers, either. We take the opposite approach. Each nama edible is a bite of cannabis heaven, pure and satisfying.
Our edibles contain Delta 9 extract derived from American hemp for maximum awesomeness. Plus, with THC content not exceeding 0.3% by dry weight, they are federally legal. What's not to love?
Is Indica or Sativa Better for Migraines?
Based on the science behind the chemical composition of THC and the vast user experience, sativa strains are a better choice for chronic pain caused by migraines due to higher levels of THC.
Indica strains contain higher levels of cannabidiol CBD over THC. While indica is more efficient for anxiety and stress, it will not help with migraines.
Hybrid strains combine qualities of indica and sativa, and can be superior to both in their ability to battle migraine pain. Our edibles contain the perfect hybrid mix that include doses of THC and CBD together for the so-called entourage effect.
Bliss Delta 9 gummies and Relax Plus gummies each contain the full spectrum hybrid mix.
Free Nationwide Shipping ... Always :)
Microdosing for Migraines FAQ
Which cannabinoid is best for migraines?
While more research is needed, there is evidence that non-synthetic cannabis—the type that is administered orally, sublingual, inhaled, or topical cannabis—is a great alternative to traditional medication with migraine relief. Low doses of cannabis show promise to migraine patients.
Synthetic cannabinoids like dronabinol and nabilone are effective for cluster headaches, pain controlling and suppression.
Do edible gummies help migraines?
Some users prefer inhaling medical marijuana during an ongoing migraine for fast effects. For proactively taking THC for migraines, they turn to edibles. Many chronic migraineurs have found that edible cannabis products aid in preventing frequent migraine attacks and decrease their severity.
Nama CBD invites you to take a look at our selection of edible gummies that can ease migraine pains and lessen the symptoms, like our full spectrum CBD gummies.
Do edibles calm your nerves?
Millions of medical marijuana patients attest to the ability of Delta 9 edibles to calm jittery nerves.
Some edibles contain higher levels of indica-dominant strains that positively affect the nervous system. These are the CBD-dominant strains that ease anxiety and induce deep relaxation.
What edibles are good for stress?
Stress is known to negatively impact the nervous system and mental health. Microdosing full spectrum CBD gummies can reduce stress for many users.
Our Bliss Delta 9 THC gummies provide the optimal dose of CBD and THC to help relieve stress. Alternatively, our Relax Plus gummies are as refreshing as a chilled watermelon on a hot summer's day—and deliver enhanced relaxation within a quarter of an hour.
nama CBD FDA & Legal Disclaimer
Our products are not intended to diagnose, treat, cure, or prevent any disease. They are not a replacement for prescription medications and have not been evaluated by the Food and Drug Administration (FDA).

The information provided on this website does not, and is not intended to, constitute legal advice or any statements of the status of any laws. Any information, content, and materials available on this site are for general informational purposes only, and are not intended to be relied upon for any purpose.

Readers of this website should contact their attorney to obtain advice with respect to any particular legal matter including decisions on what products are, or are not, legal to sell, possess, or consume. No reader, user, or browser of this site should act or refrain from acting on the basis of information on this site without first seeking legal advice from their own counsel in the relevant jurisdiction. Only your individual attorney can provide assurances that the information contained herein – and your interpretation of it – is applicable or accurate for your particular situation. Use of, and access to, this website or any of the links or resources contained within the site do not create an attorney-client relationship between the reader, user, or browser, and website authors, contributors, contributing law firms, or committee members and their respective employers.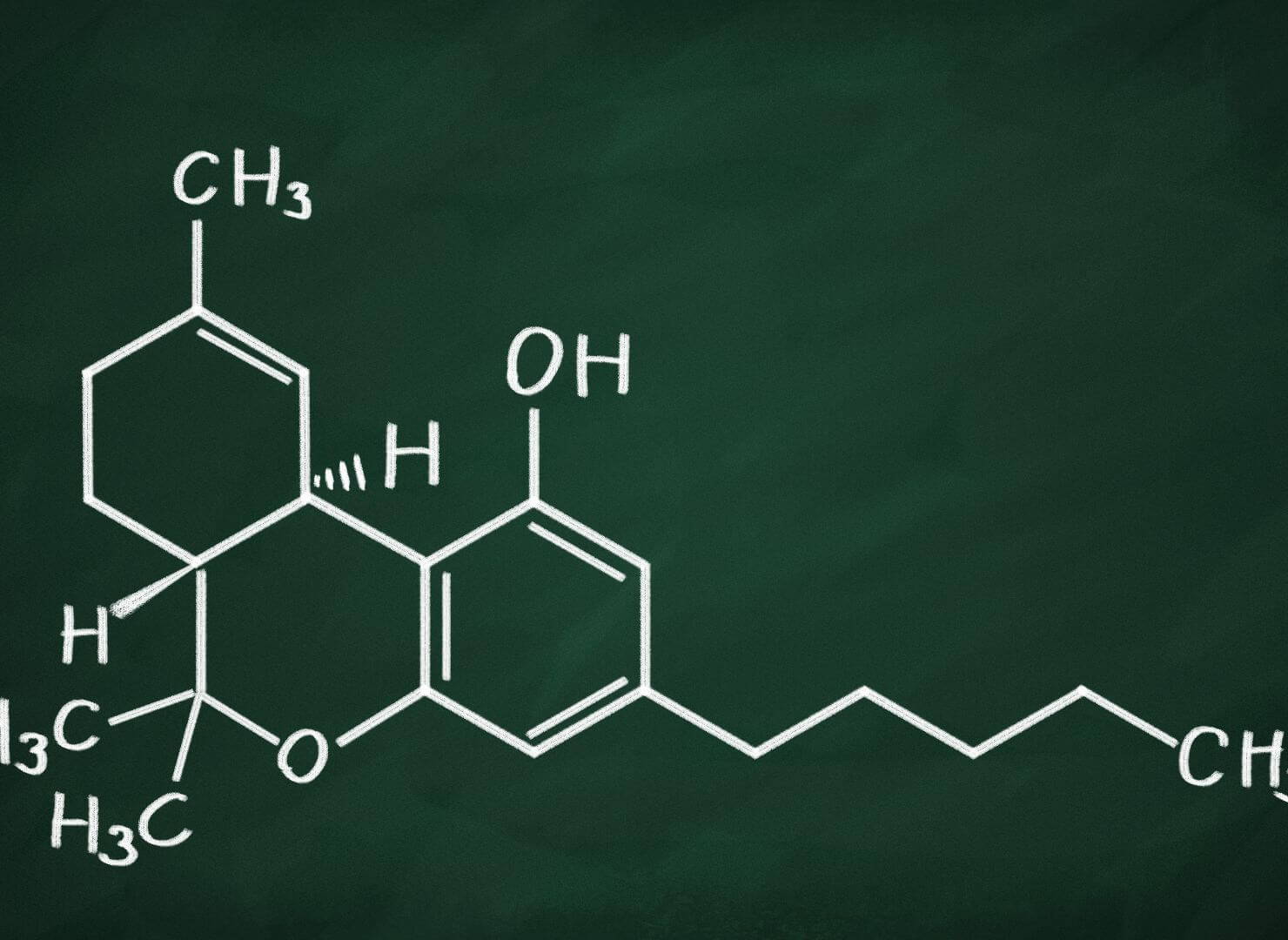 More From the nama Family
Small batch edibles crafted for different times of the day and experiences.