Microdosing Edibles for ADHD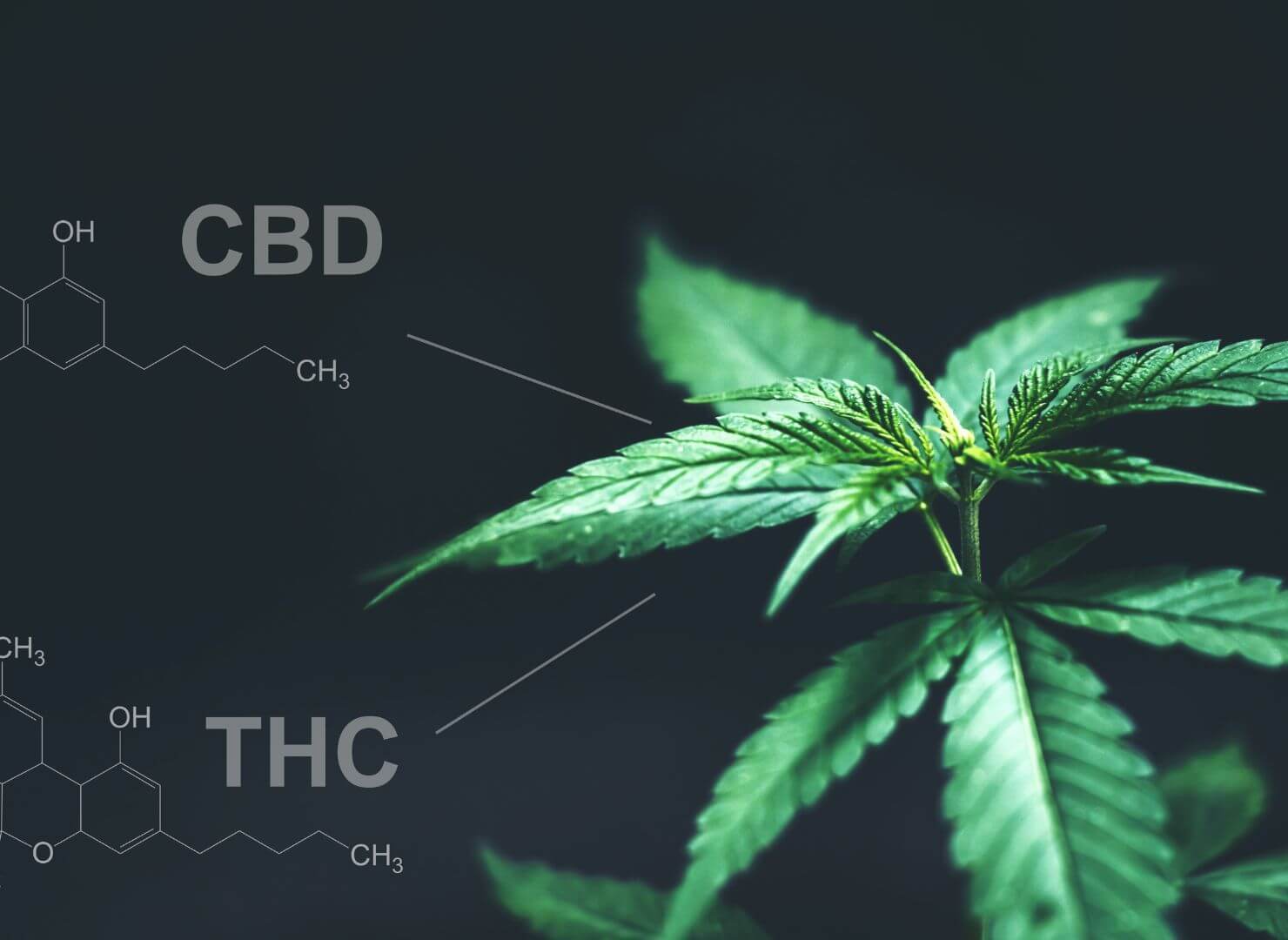 People with ADHD are seeking treatment options that come with less side effects. Microdosing THC (and other cannabinoids) appears to increase dopamine levels in patients living with ADHD, with no adverse effects.
Quick links:
A study of 1,700 participants found that small doses of cannabis improved ADHD symptoms. Side effects from ADHD medication were reduced significantly in participants.
Microdosing cannabis has many benefits. It can help with insomnia, alleviate stress and anxiety, and treat chronic pain. For ADHD patients, low doses of medical cannabis are less likely to disrupt sleep and decrease appetite—as pharmaceuticals like Adderall typically do—and will not cause addiction or substance abuse.  
Microdoses of THC have beneficial effects on ADHD. Interestingly, higher doses tend to have the opposite effect, exacerbating ADHD for many cannabis users, according to a recent study.
Cannabis edibles provide a safe and controlled way of microdosing as opposed to smoking or vaping where you just don't know how much THC you've inhaled. Inhaled cannabis is also potentially harmful, as toxins and carcinogens are released from the combustion.
Our THC gummies make the perfect way to get precise microdoses of cannabis. They are made from hemp-derived Delta 9 THC and provide the best way to relax and feed your brain cells.
Attention deficit hyperactivity disorder (ADHD) is a neurodevelopmental disorder. It is usually diagnosed in childhood, but an increasing number of adults are living with it. Individuals diagnosed with ADHD have trouble paying attention and controlling impulsive behaviors, and they exhibit signs of increased activity (hyperactivity disorders).
Some typical ADHD symptoms also include:
Daydreaming

Forgetfulness and tendency to lose things a lot

Fidgeting, squirming

Excessive talking

Making careless mistakes, taking unnecessary risks

Having difficulty getting along with others
Right now, stimulant medication is the most common type of ADHD treatment. Methylphenidate, the active ingredient found in Ritalin, and amphetamine, the main component of Adderall both come with adverse effects.
Pharmaceutical treatments for ADHD can cause:
Lack of appetite

Sleep problems

Problems with growth

—reported by parents with children with ADHD

'Rebound' effects: A small percentage of persons with ADHD report behavioral relapses when their ADHD medication wears off.

Tics

Mood changes

Anxiety disorders
In his book, Microdosing Marijuana for ADHD, Daniels Ross, PhD, advocates for the therapeutic use of medical marijuana to cure ADHD and manage ADHD symptoms. Dr. Ross promotes cannabis microdosing as an alternative to stimulants and their associated side effects.
An increasing number of case reports indicates that microdosing THC may have positive results associated with adult ADHD.
One clinical trial involved three male participants who integrated low THC doses into their treatment. All three men described 'subjective improvements in symptoms and on quality of life.'
Low dopamine is thought to be a major contributor to, and result of, ADHD. Insufficient levels of this important chemical in our brain can lead to increased anxiety and depressive episodes. According to a study that explores the effects of cannabinoids on our biology, Delta 9 THC increases dopamine levels in the brain, leading to greater feelings of wellbeing.
What is THC?
Tetrahydrocannabinol (THC) is the primary cannabinoid from the cannabis plant. There are several types of THC found in the cannabis plant, like Delta 8, Delta 9, and Delta 10. Due to its psychoactive properties, THC can induce a sense of euphoria.
THC interacts with our endocannabinoid system to regulate different functions in our body, such as sleep, memory, mood, appetite, pain levels, and more. The endocannabinoid system (ECS) is a network of signals and receptors. THC interacts with two main receptors in the endocannabinoid system, CB1 and CB2.
One major outcome of this interaction is the release of dopamine. When THC binds with CB1 receptors to increase blood flow to the prefrontal cortex, it also impacts areas of our brain involved in the decision-making process and coordination.
One way to enjoy all the benefits of microdosing THC—without getting high—is with our Delta 9 edibles. They are hemp-derived and contain 0.3% or less THC on a dry weight basis.
All our Delta 9 edibles are federally legal in compliance with the 2018 Farm Bill.
Read more about Delta 9 legality and don't forget to check in which states Delta 9 is legal.
How Does CBD Help with ADHD?
Cannabidiol (CBD) is another major cannabinoid found in the cannabis plant. Unlike THC, it does not have psychoactive properties—cannot make you high—but has a variety of benefits. It is used to alleviate chronic pain, treat insomnia, and alleviate stress and anxiety. People diagnosed with ADHD seem to benefit from CBD's anti-anxiety and antipsychotic properties.
CBD also interacts with the endocannabinoid system. It does not bind directly to cannabinoid receptors but rather antagonizes CB1 and CB2 receptors when THC is present in the system. In other words, CBD modifies the impact of Delta 9 THC. Combining the two cannabinoids lowers the potential of increased heart rate, paranoia, and sedation.
When THC and CBD work together, it creates the entourage effect: a cannabis synergy in which benefits of both cannabinoids are accentuated by each other's presence. Combinations of THC, CBD, CBN, and other compounds often have greater biopharmaceutical impact than any single cannabinoid in isolation. Products containing both THC and CBD are known as full spectrum.
Full spectrum cannabis products are thought to be more effective in improving ADHD symptoms than CBD or THC alone. Check out our full spectrum gummies if you want to experience the entourage effect in action.
Read our guide to the differences between CBD and THC to learn more about the two cannabinoids.
All of our Delta 8 and Delta 9 gummies are federally legal in compliance with the 2018 Farm Bill.
CBD Isolate, Full Spectrum vs Broad Spectrum CBD
CBD isolate is the most concentrated form of cannabidiol. It does not contain any other cannabinoid from the cannabis plant.
Broad spectrum CBD refers to cannabidiol in combination with minor cannabinoids, terpenes, and flavonoids, but no THC. A broad spectrum extract is unlikely to get you high without the presence of the notoriously euphoric cousin, THC.
Our broad spectrum CBD gummies offer the best broad spectrum experience—only 10mg of CBD and the unforgettable citrus lime flavor!
Full spectrum contains cannabidiol and other minor cannabinoids—CBN, CBG, terpenes, flavonoids—as well as THC. However, these are low THC doses, perfectly suited to microdosing for ADHD.
Our full spectrum CBD gummies deliver an exact dose and are available in different THC to CBD ratios and concentrations. Sleep Plus Gummies are a perfect product to highlight all the benefits of the full spectrum magic. They are infused with a sleep-promoting blend of 25mg CBD and 2mg THC, with an extra kick of melatonin. Sleep Plus is the edible if you're looking to try THC microdosing for sleep.
Read our guide to the differences between full spectrum and broad spectrum CBD to understand them further.
Care for a drink? Our THC drinks deliver exact concentrations of THC and CBD, too! Take Buzz Drops THC Drink Mix, for example. In addition to 20mg of CBD and 2mg of THC, these Delta 9 THC buzz drops also contain low doses of cannabichromene (CBC) and cannabigerol (CBG) for a complete full spectrum effect. They are the perfect alcohol replacement for any party!
Best THC to CBD Ratio for ADHD
Higher proportions of CBD with microdoses of THC might have the best results for people struggling with ADHD. CBD improves focus and concentration and has potent relaxant properties, while THC provides a small kick for that euphoric, dopamine-releasing feeling.
For example, our Relax Plus Gummies have 25mg of CBD and just 5mg of THC, making them the ideal microdosing edibles for ADHD.
Endocannabinoid Deficiency Syndrome
A 2021 study examined the role of the endocannabinoid system in ADHD. It "demonstrated that the endocannabinoid system is fundamental for emotional homeostasis and cognitive functions," and revealed the connection between ADHD symptoms and the dysfunction of the dopamine system.
As a neurotransmitter associated with the reward system in our brain, dopamine provides feelings of pleasure and satisfaction, thus increasing our motivation and focus. The study revealed that the endocannabinoid anandamide is responsible for the release of dopamine. Higher levels of anandamide may be the key to treating ADHD.
Anandamide deficiency appears to be a major contributor to endocannabinoid deficiency syndrome (EDS). EDS is thought to be the underlying basis for other disorders, like attention deficit hyperactivity disorder, autism, bipolar disorder, Parkinson's disease, and Huntington's disease.
Research indicates that THC definitively boosts dopamine levels. A 2017 study on the impact of THC on neurotransmitters also shows that this effect is short-term. More research is needed to test the long-term impact of THC on dopamine.
Sativa or Indica for ADHD?
Some believe that different strains of cannabis produce different effects for managing ADHD symptoms. Cannabis sativa is thought to bring an energizing and focusing influence. Cannabis indica is said to induce relaxation and soothes the mind.
The effects of cannabis often depend on the THC and CBD concentrations, as well as the ratios of these two cannabinoids to one another. To optimally treat ADHD, we prefer a hybrid blend that combines the strengths of indica and sativa.  
Relax Plus Gummies use a hybrid blend with the perfect amounts of CBD and THC. These gummies have a 5:1 ratio of CBD and THC for maximum benefit for ADHD symptoms. 5mg of THC per gummy will increase dopamine, while 25mg of CBD will help with calm and focus.
A 2020 study of 59 adults with ADHD reported that higher doses of cannabidiol and cannabinol (CBN) alleviated ADHD symptoms and helped the participants with their ADHD medication dependence.
CBN is a minor cannabinoid found in the cannabis plant. It forms from THC, yet its chemical composition is closer to CBD. Neither CBN nor CBD makes you high.
Just like THC, cannabinol interacts with CB1 and CB2 receptors in the endocannabinoid system causing relaxation, inflammation relief, chronic pain relief, and an overall improvement of the quality of life.
Read our guide on the differences between CBD and CBN.
CBN also seems to act as an appetite stimulant. A study on the effects of CBN and CBD confirmed that CBN may just be the perfect way to increase appetite, especially with adult ADHD sufferers.
CBN oil has become a popular method of consumption. In combination with other cannabis extracts, beneficial properties of CBN are enhanced (remember the entourage effect?).
Edibles are another popular yet much more convenient method of microdosing CBN. Gummies with CBN contain low doses of cannabinol that are infused into the most delicious vegan bites. They are an ideal snack before bed, due to the high-quality, hemp-derived combination of CBN and CBD, perfect for an ADHD sufferer who struggles with anxiety and insomnia.
Let's introduce another member of the cannabis family.
Cannabigerol (CBG) is a minor cannabinoid found in the cannabis plant. However, the amounts of CBG found in the plant are small—often as low as 1%—which makes it more expensive than CBD and THC.
It is believed that CBG interacts with our endocannabinoid system by binding to CB1 receptors in the nervous system and CB2 receptors in our immune system. Due to its purported abilities to help our entire body function better, CBG is said to treat a lot of conditions: anxiety, depression, chronic pain, and inflammation, to name only a few.
In addition, it seems that CBG has more potent beneficial properties than CBD when it comes to pain relief and depression. It also appears to be more effective in treating various symptoms of mental disorders, like autism spectrum disorder, bipolar disorder, and ADHD.
Results of a recent study on effects of CBG and CBD on pain, IBS, and chronic fatigue syndrome has revealed that nearly 71% of participants diagnosed with ADHD reported improvement after using a CBD-CBG combination.
However, more conclusive studies on cannabigerol and its effects on our health are lacking.
Our selection of microdosing edibles present a mixture of the finest, natural ingredients, 100% American-grown hemp, and the sassiest of flavors. Here are the best edibles for treating symptoms of ADHD:
Free Nationwide Shipping ... Always :)
Frequently Asked Questions about Microdosing Edibles for ADHD
When should I take CBD for focus?

The ideal time to take your CBD dose for focus is whenever you feel it would fit best into your routine.
Some people tend to use their CBD product in the morning. Smaller doses to boost energy and focus are a perfect way to start your day. Others prefer munching on their CBD gummy later during the day, or even before bed. There are cannabis microdosing individuals who decide to use CBD consistently through the day.
What you also need to take into consideration is the time it takes for a product to kick in. Smoking or vaping give an instant relief, while cannabis oil drops might take a few minutes to an hour to work.
When it comes to edibles, like nama's Relax CBD Gummies, the effects are slower to kick in because they go down the digestive tract first and are being absorbed and digested just like any other food. However, when taken this way, CBD remains in your system much longer than with smoking or oils.
Is CBD oil addictive?
CBD does not have any psychoactive, intoxicating properties and does not lead to addiction. In fact, some research shows that CBD can successfully be used to help mitigate other forms of addictive behaviors.
Is CBD okay for daily use?
Since CBD has potent anti-anxiety and mind-soothing properties—and aids inflammation and chronic migraine pain—there is no reason why you shouldn't microdose cannabidiol every day.
Can

you get withdrawal from CBD?
CBD has very little side effects or symptoms of withdrawal, as it has been reported by anecdotal evidence in people who stopped using CBD.
CBD has a low risk of addiction. It is generally well tolerated in our system and, although not impossible, addiction or dependence on CBD is very uncommon. In addition, CBD can be helpful in alleviating symptoms of withdrawal from other addictive substances, like alcohol and opiates.
Is CBG stronger than CBD?
Some people find CBG to be more potent and more beneficial than CBD, dubbing it 'super CBD.' CBG apparently has more potent beneficial properties than CBD when it comes to pain relief, symptoms of depression and mental disorders, like ADHD.
Cannabigerol and cannabidiol properties seem to overlap—both compounds excel at treating inflammation and pain, symptoms of anxiety and depression, and both CBG and CBD improve overall wellbeing.
However, more research is needed to look into all the ways CBG can help with various conditions.
Can Sativex treat ADHD symptoms?
In a study of thirty people with ADHD, Sativex was tested as a trial cannabinoid medication. Participants noted a reduction in impulsivity and hyperactivity, with a minor improvement of cognitive function and symptoms reduction.
Sativex is a cannabis extract prescribed for the treatment of multiple sclerosis symptoms. It has been studied for its effects on various MS symptoms like pain, spasticity, tremor, and disrupted sleep.
Can

I get substance use disorder from cannabinoids?
Although many people are concerned about the potential for cannabis substance abuse associated with adult ADHD patients, microdosed cannabis does not lead to addiction or abuse. Low doses of THC and CBD, combined with other minor cannabinoids or in isolation, are safe to treat symptoms of ADHD.
Substance use disorder is a very common problem in people with ADHD. Medical experts warn about the increasing abuse of and addiction to ADHD pharmaceuticals. One study found that substance use disorder seems to overlap with attention deficit hyperactivity disorder diagnosed in adolescents and young adults. This is one of the most common adverse effects of prescribed drugs for treating ADHD.
A 2017 study assessed 197 undergraduate students, looking at risk factors for drug and alcohol abuse in young adults with ADHD. The research implied that young people with ADHD have a predisposition to substance abuse, more specifically alcohol and recreational drugs.
Is there a natural alternative to ADHD medication?
People with ADHD—and also parents of children with ADHD—are increasingly wary of the unpleasant side effects of ADHD drugs. They are always on the lookout for natural products and ways to treat symptoms of their ADHD.
Exercise
An exploratory study of the efficacy of yoga in ADHD reported improvements in hyperactivity and anxiety with young boys with ADHD. In addition to taking their regular medication, the boys also practiced yoga on a daily basis.
Also, tai chi seems to have similar beneficial effects on ADHD patients. A different research found that teenagers diagnosed with ADHD who practiced tai chi reported fewer episodes of hyperactivity and anxiety.
Outdoor activities
According to a 2009 research on the benefits of outdoor activities, it seems that even 20 minutes outside can benefit children and adults with ADHD. Nature, fresh air, and mild physical activity has great potential in improving concentration and raising dopamine levels.
Behavioral therapy
For people with more severe cases, behavioral therapy approaches to treating ADHD can prove beneficial. It is especially important in treating children with ADHD, in an attempt to avoid prescribing too much medication that comes with a wide range of side effects.
However, medical experts say that the best results are achieved with a combination of behavioral therapy and medication.
Supplements
Supplements are another natural aid in managing ADHD symptoms. Magnesium, zinc, L-carnitine, vitamin B-6, ginkgo, ginseng, and many others may have a calming effect.
Cannabis microdoses
Medical cannabis patients have a positive experience with microdosing. Low THC doses help to release dopamine, the feel-good chemical. Optimal amounts of CBD can have anti-anxiety properties and can help with lack of appetite, insomnia, and focus.
Because THC, CBD, and other cannabinoids are derived from the hemp plant, they are a safe, 100% natural choice for ADHD symptoms.
nama CBD FDA & Legal Disclaimer
Our products are not intended to diagnose, treat, cure, or prevent any disease. They are not a replacement for prescription medications and have not been evaluated by the Food and Drug Administration (FDA).
The information provided on this website does not, and is not intended to, constitute legal advice or any statements of the status of any laws. Any information, content, and materials available on this site are for general informational purposes only, and are not intended to be relied upon for any purpose.
Readers of this website should contact their attorney to obtain advice with respect to any particular legal matter including decisions on what products are, or are not, legal to sell, possess, or consume. No reader, user, or browser of this site should act or refrain from acting on the basis of information on this site without first seeking legal advice from their own counsel in the relevant jurisdiction.
Only your individual attorney can provide assurances that the information contained herein – and your interpretation of it – is applicable or accurate for your particular situation. Use of, and access to, this website or any of the links or resources contained within the site do not create an attorney-client relationship between the reader, user, or browser, and website authors, contributors, contributing law firms, or committee members and their respective employers.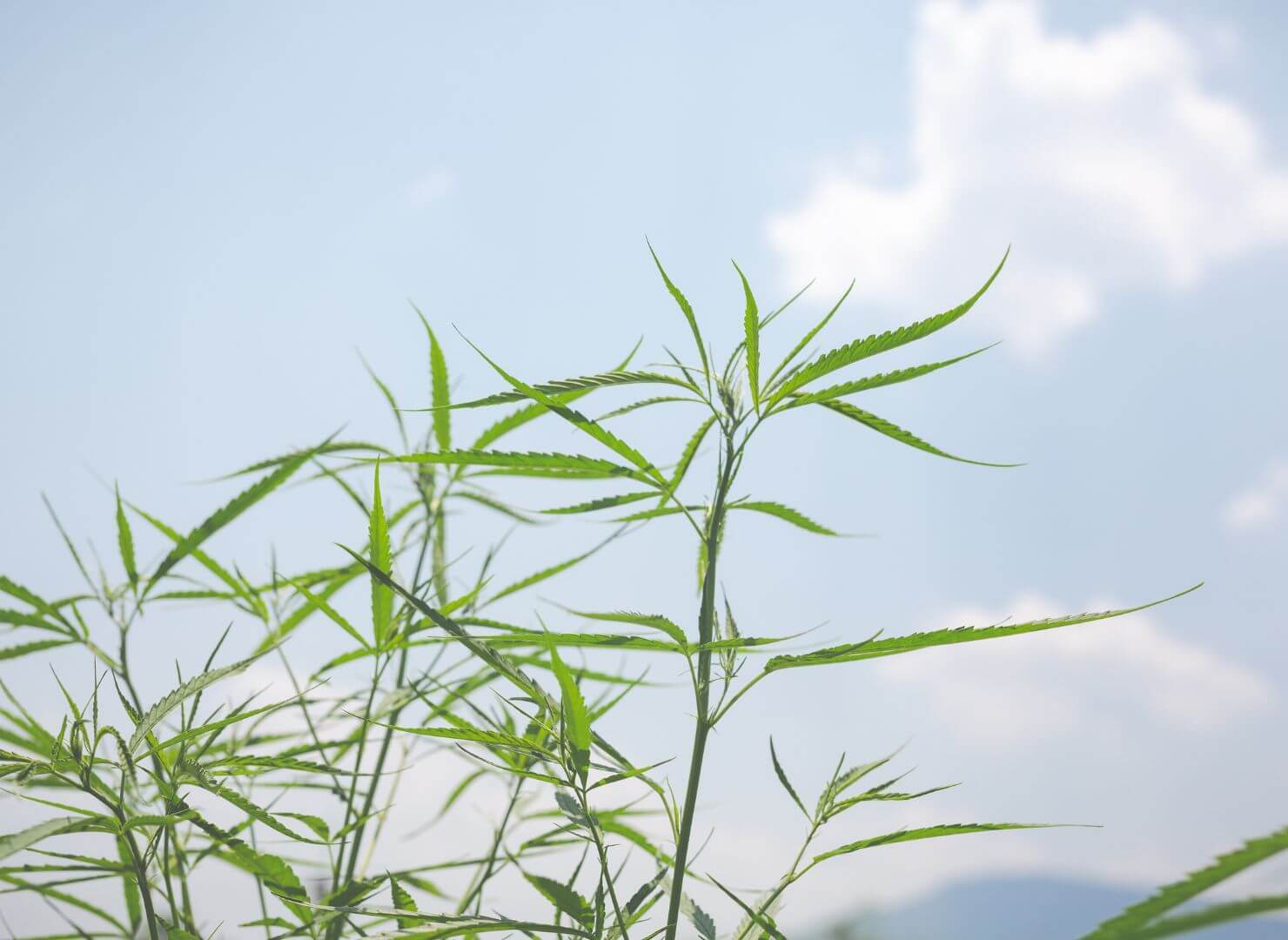 More From the nama Family
Small batch edibles crafted for different times of the day and experiences.