Will Microdosing THC Make Me Fail a Drug Test?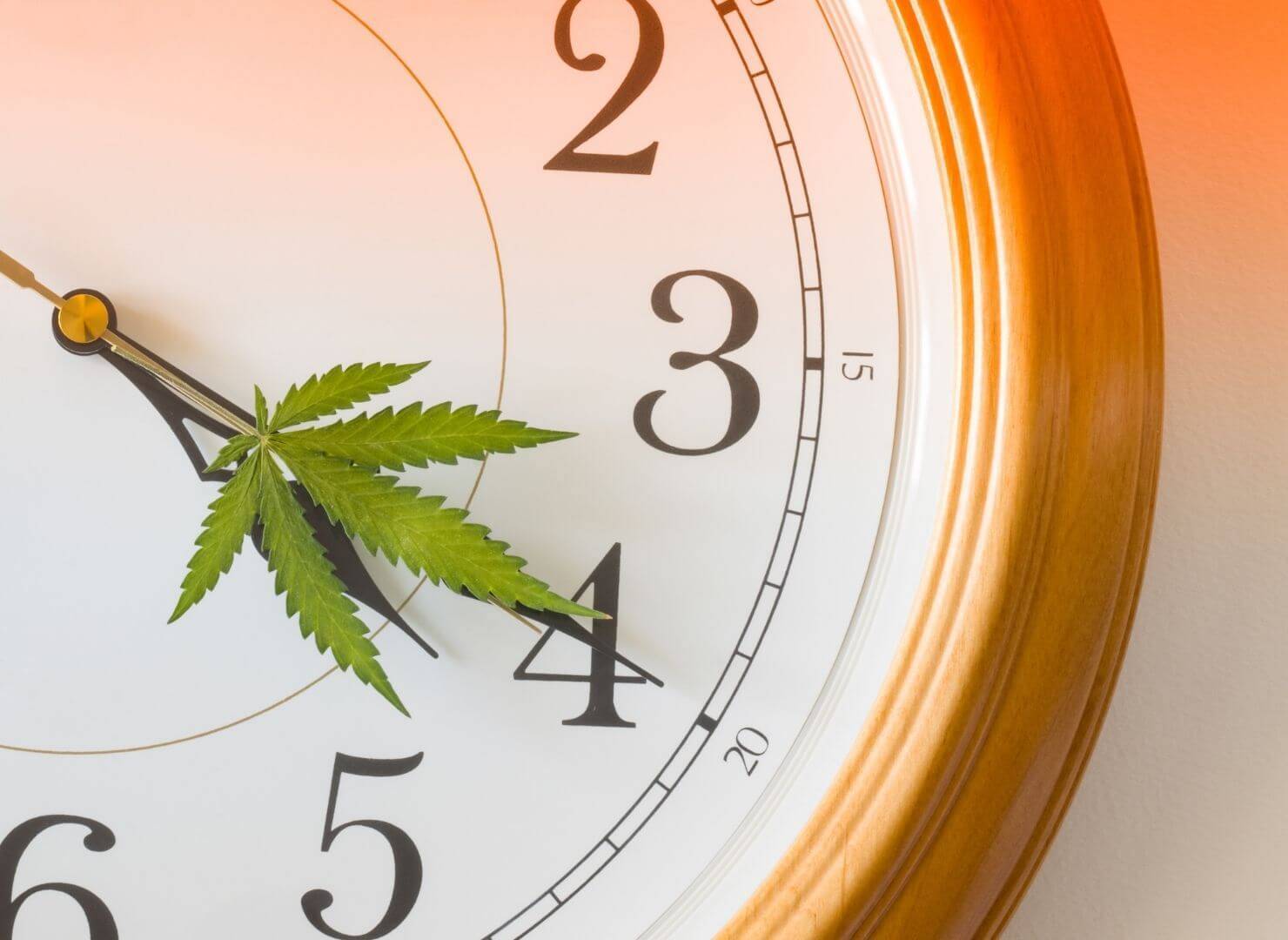 Microdosing THC Can Make You Fail a Drug Test

Microdosing THC can lead to a positive drug test. Even trace amounts of THC, such as those in our microdosed edibles, can still appear in your test results.
THC binds to fat cells that create metabolites in the body to help break down the cannabinoid. Drug tests will check your urine, saliva, blood, or hair for metabolite levels.
For example, urine tests measure 50 nanograms of THC metabolites per milliliter of urine as the cut-off amount for a negative drug test.
Tetrahydrocannabinol (THC) is the primary cannabinoid in cannabis plants. It impacts the body through the endocannabinoid system, a cell-signaling network that helps maintain key bodily functions. Delta 8 and Delta 9 are the most well-known types of THC.
Delta 9 THC Effects
Delta 9 THC is the most common form of tetrahydrocannabinol. By binding to the body's endocannabinoid receptors, Delta 9 signals a release of dopamine in the body to cause euphoric, sometimes psychoactive effects.
Products containing Delta 9 are known to produce:
Pain and inflammation relief

Relaxation and happiness

Decreased anxiety

Laughter and talkativeness

Improved focus
Just 5mg of Delta 9 is enough to provide benefits without an intense high. All of our full spectrum CBD gummies come in a variety of flavors and are made with low doses of quality THC from hemp.
Delta 8 THC Effects
Delta 8 THC is considered to be a milder THC variant, with half the potency of Delta 9. At low doses, Delta 8 should feel uplifting without mind-altering effects.
Delta 8 THC products are known to cause a variety of effects, including:
Mild pain relief

Relaxation

Appetite stimulation

Slight euphoria

Mood boosting
If you're looking to give Delta 8 a go, try our Delta 8 THC gummies. They contain 12.5 mg of Delta 8 derived from hemp to relax your body and boost your mood without mind-altering effects. They're lab tested for clean ingredients and compliant with federal law.
How Do You Microdose THC?

Microdosing means taking low THC doses. When you microdose cannabis products that contain low THC concentrations, you can experience the health benefits of THC without getting high. Some medical marijuana users will microdose marijuana because they prefer to avoid the high.
Some of the most common ways to microdose THC are:
Edibles and gummies

Capsules and tablets

Oils and tinctures

Vape pens

Beverages

 
Low doses of THC are best consumed via quality gummies and edibles, as you can get a precise, measured dosage without the carcinogens associated with smoking cannabis.
For more information about where to buy Delta 9 gummies near you, our article tells where you can get good edibles in any state.
Microdosing THC Dosages
If your experience with cannabis is sparse, you may be looking for a guide to microdosing THC. It's best to start with low doses of THC to see how your body reacts to THC products. Over time, you can increase your dose level.
Finding the best amount of THC for you depends on things like:
Existing health conditions

Tolerance to cannabis

The type of cannabis product you buy

THC content

 
To learn more about the best THC microdosing amounts, read our guide that tells you how much THC to take.
THC doses under 10 mg are considered low amounts. 2.5mg to 5 mg of Delta 9 can induce euphoria and relaxation but are considered microdoses of THC.
All of our products are lebaled with their ingredients and serving sizes so you can take just the right amount. Like our Delta 9 THC Drink Drops, a full spectrum product made with 2.6 mg of THC. They can be added to any drink and come with a convenient dropper for proper dosing.
Microdosing THC Benefits
Cannabis science has shown the plant to have many therapeutic effects. Even in microdoses, THC has been known to:
Boost mood and increase energy

Reduce anxiety and stress

Improve focus and creativity

Support sleep hygiene
Research has uncovered that microdosing THC could reverse brain aging, making it a healthy choice for people with Alzheimer's and dementia.
Microdosing THC for Mental Health
People microdose edibles for anxiety and panic attacks because of their relaxing, stress-reducing effects. If you experience symptoms of depression, microdosing THC could help by boosting your energy, decreasing restlessness, and supporting concentration in daily life.
Read our guide about the best weed strains for anxiety and focus to better understand the type of cannabis microdoses you should take for your symptoms.
For a rich, terpene infused hemp extract that offers you the ultimate in uplifting relaxation, our Euphoria sour gummies are a perfect fit. All of our edibles are vegan, non-GMO, and gluten free.
Microdosing THC for Chronic Pain
Microdosing THC for pain has helped people with medical conditions like multiple sclerosis, arthritis, and fibromyalgia. Since cannabis has anti-inflammatory properties, many people microdose THC for inflammatory relief. Though research is still underway, microdosing THC could alleviate migraine-related pain and nausea.
Microdosing THC for Sleep
Microdosing edibles helps you fall asleep and stay asleep longer. The CB1 receptors in the body help regulate the sleep-wake cycle. According to research, low doses of THC bind to this receptor to offer relaxation.
You'll never count sheep again after buying our CBD gummies for sleep. Infused with customized ratios of cannabinoids, terpenes, and melatonin, this collection of edibles has broad spectrum and full spectrum products, so you can choose if you want THC blends or not.
How Long Does THC Stay in Your System?

Cannabis has a long half-life in humans. Research suggests that cannabis stays in your bodily fluids for up to 30 days. However, if you use cannabis daily, it could remain for longer.
Some factors that might determine how long cannabis stays in your system are:
How much and how often you consume cannabis

How much body fat you have

What type of THC drug test you take
Saliva and Blood Tests for THC
Cannabis metabolites are present in saliva and blood for one to three days. If you use THC daily, it can stay in your system for up to 30 days after the most recent dose. Since blood tests are more invasive and take longer to process, they're not commonly used. Medical professionals may test for THC during an accident or emergency. Saliva tests are commonly used for roadside testing when getting pulled over.
Urine Tests for THC
Urine samples are the preferred way employers and officials will test for THC because they're the easiest to do and can detect higher concentration levels for longer periods of time. According to research, urine tests are also the most accurate. If you use cannabis less than weekly, chances are the metabolites will appear one to three days after using. For daily users, metabolites could remain for 30 days or more, even if you've only microdosed THC.
Hair Tests for THC
Cannabis concentrations can remain in hair follicles for up to 90 days. However, hair tests for THC are not commonly used. They're the most expensive option for testing and take the longest to obtain results. Some research also suggests that cannabinoids can appear in hair follicles simply from exposure to cannabis smoke. Even if you didn't smoke it, being in a room with others who have could impact the results.
Is Microdosing THC Legal?

Do CBD Gummies Have THC in Them?

CBD gummies can have THC in them. CBD oil, tinctures, and gummies can be sold in three ways:
Full spectrum CBD

Broad spectrum CBD

CBD isolate
A broad spectrum product contains multiple cannabis compounds like CBD and CBN, but no THC. A CBD isolate contains pure CBD. Full spectrum CBD contains a range of cannabis compounds, including THC.
If you're microdosing CBD and are looking for a daytime edible to relax and energize you throughout the day, buy our Anytime Broad Spectrum gummies. With just 10mg of CBD per serving in a citrus lime flavor, you can experience the benefits of CBD while still feeling functional.
Though a primary difference between CBD vs. THC is that CBD is non-psychoactive, the two cannabinoids impact the body differently. CBD does not bind to the cannabinoid receptors in the body, but rather antagonizes them. CBD is also known to downregulate THC, making the substance more tolerable when taken with CBD.
Taking THC and CBD together creates a cannabis synergy known as the entourage effect. This means that the effects of the cannabinoids are enhanced when combined. While research on whether the entourage effect is real is still new, studies show promising results that the two cannabinoids work well when paired up.
Microdosing THC Drug Test FAQ
What if I microdose THC a few days before my drug test?
Even if you microdose THC a few days before your test, it could still come up positive. If you're a daily user, it can stay in your system for up to 30 days. If you use less than one per week, it could leave your system in as little as three days.  
How long does THC stay in your hair?
THC can remain in your hair follicles for up to 90 days. Keep in mind that cannabis can appear in your hair just from being around it, not only if you consume it.
How long do you need to be clean to pass a urine drug test?

 
Refrain from using cannabis for at least 30 days before taking a urine test if you're a regular user. Cannabis can leave your system faster depending on your metabolism, diet, and amount consumed.
Does CBD show up on a drug test?
Pure CBD will not show up on a drug test. If you're taking full spectrum CBD, it does contain traces of THC and can result in a positive test.
Our Sleep gummies are made with CBD, CBN, and 3 mg of melatonin so you can get a good night's rest without consuming THC for sleep.
Will microdosing THC get you high?
Microdosing THC could cause a mild euphoria but should not make you feel high. When you microdose THC, you get to experience the benefits of the cannabinoid without the psychoactivity that many users have an intolerance to.
For an uplifting balance of energy and focus, our Energy Delta 9 THC gummies in blood orange flavor will keep you productive and motivated throughout the day.
Is it safe to drive while microdosing edibles?
Taking low to microdoses of THC while driving should not impair your ability. However, taking more than 25 mg of THC is considered a high dose and is not recommended if you need to drive.
Will THC make me fail a drug test if I only smoked once?

 
Just one smoke session of THC could cause a failed drug test. If you've only smoked once, the cannabinoid should be out of your system in three days. The more often you consume cannabis at higher doses, the longer it remains in your body.
How do I get rid of marijuana in my body faster?
Cannabinoids bind to the fat cells in the body. Practicing a healthy diet that includes exercise and plenty of hydration can help get rid of the metabolites faster.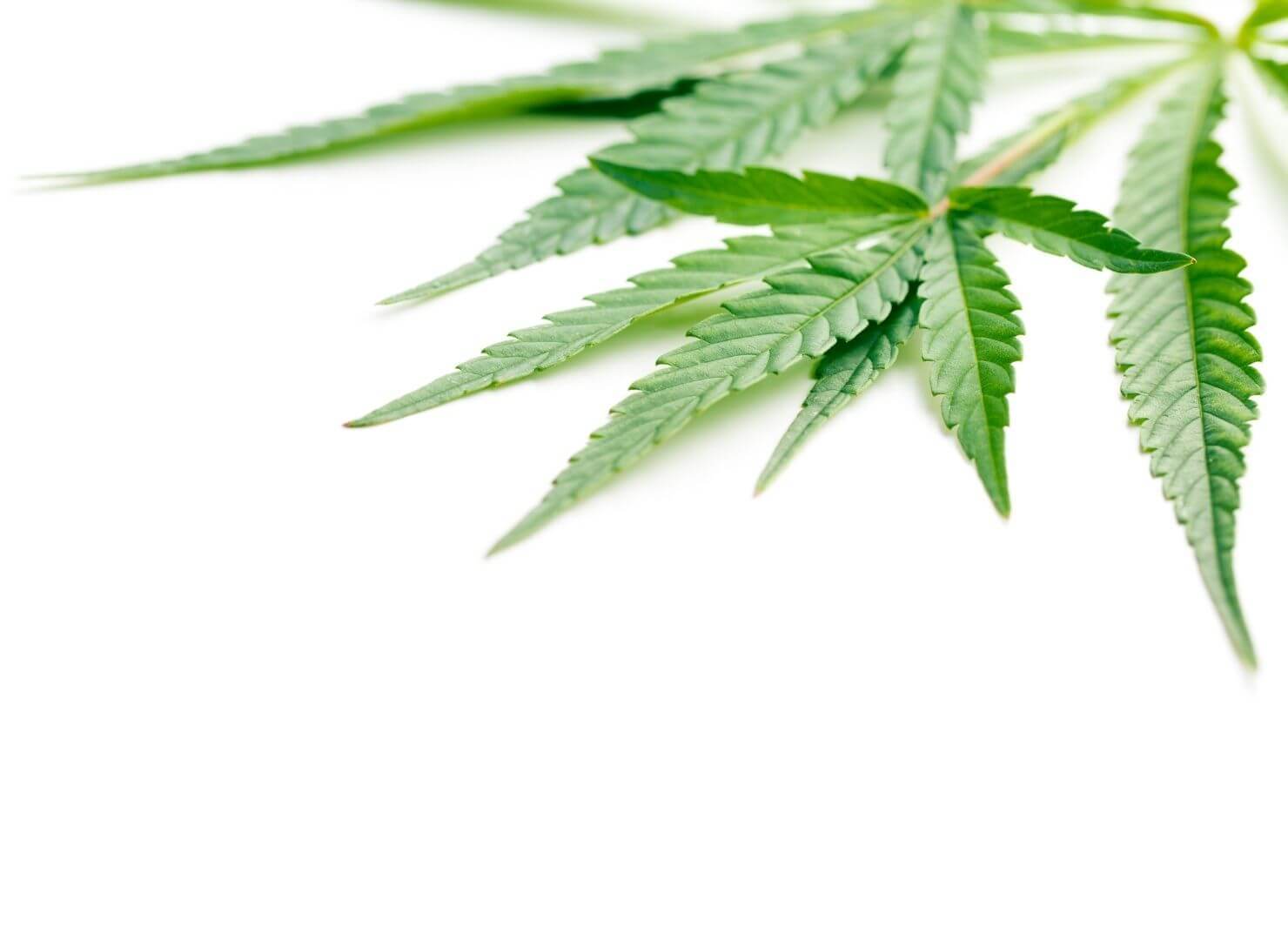 nama CBD FDA & Legal Disclaimer
This article is for informational purposes only, and does not constitute medical advice. Our products are not intended to diagnose, treat, cure, or prevent any disease. They are not a replacement for prescription medications and have not been evaluated by the Food and Drug Administration (FDA).
The information provided on this website does not, and is not intended to, constitute legal advice or any statements of the status of any laws. Any information, content, and materials available on this site are for general informational purposes only, and are not intended to be relied upon for any purpose.
Readers of this website should contact their attorney to obtain advice with respect to any particular legal matter including decisions on what products are, or are not, legal to sell, possess, or consume. No reader, user, or browser of this site should act or refrain from acting on the basis of information on this site without first seeking legal advice from their own counsel in the relevant jurisdiction.
Only your individual attorney can provide assurances that the information contained herein – and your interpretation of it – is applicable or accurate for your particular situation. Use of, and access to, this website or any of the links or resources contained within the site do not create an attorney-client relationship between the reader, user, or browser, and website authors, contributors, contributing law firms, or committee members and their respective employers.
More From the nama Family
Small batch edibles crafted for different times of the day and experiences.