Or as we like to call them ... Buzztails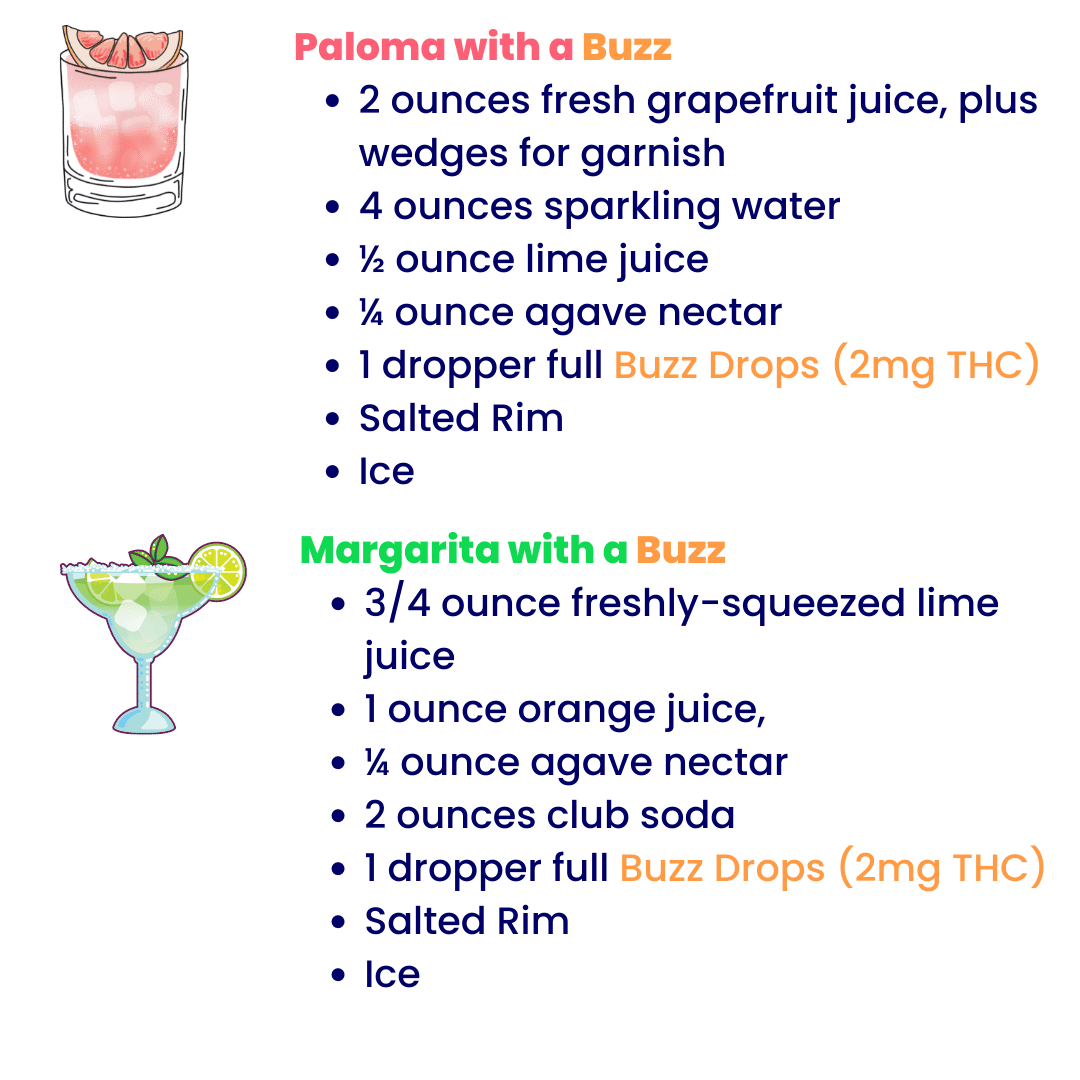 Not in the mood to make a Buzztail?
We've crafted edibles that are designed to mirror the effects of alcohol ... but without the negatives, you know the hangover, calories, dehydration (okay, you get it). Oh and since they are hemp derived, we can ship them nationwide.
Not sure which product is right for you?
Take our product quiz