Does CBD Make You Last Longer?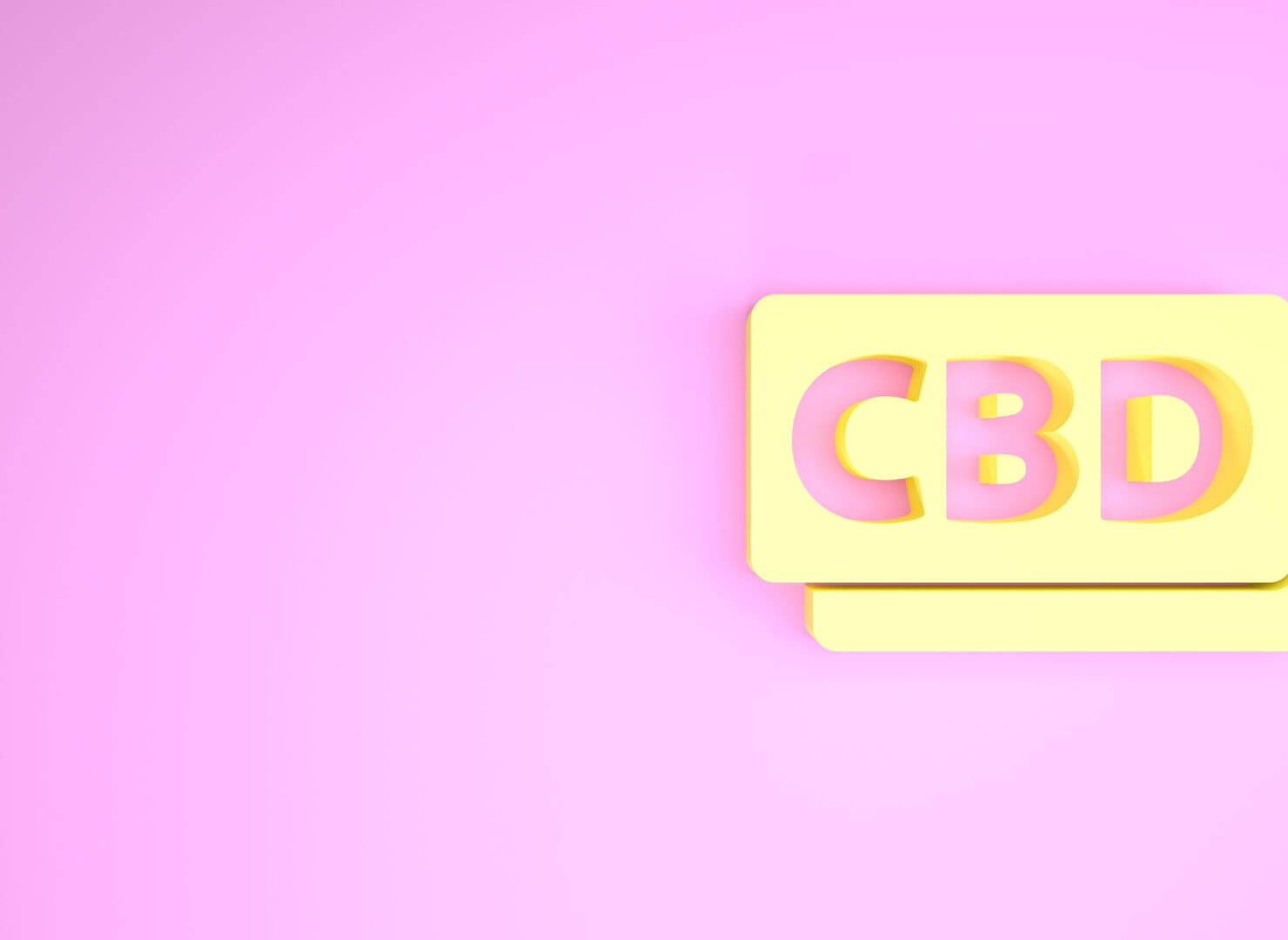 The verdict is out on whether CBD will make you last longer in bed. Let's explore how CBD can boost your libido, improve your sex life, and help you last longer.
Quick Links:
What is CBD?
Cannabidiol (CBD) is one of the two most active compounds found in cannabis plants.
CBD works with your endocannabinoid system, a signaling network between the body and the brain that has neurotransmitters and receptors. Humans produce endocannabinoid neurotransmitters naturally, which interact with CB1 and CB2 receptors throughout the body. Plant cannabinoids—such as THC, CBD, and CBN—likewise influence our endocannabinoid system.
CBD has been known to improve immune response, mood, memory, appetite, sleep, pain, and more.
Unlike its cousin compound, Delta 9 THC, CBD is a non-psychoactive substance that does not get you high. But what it does is help you get in the mood and stay there. CBD can increase sexual desire and intensify your experience while also calming your nerves. Its anti-anxiety effects help relax blood vessels, promoting better blood flow throughout the body.
Ways to Consume CBD
Cannabis suppliers have created many ways for users to consume CBD, beyond smoking the cannabis flower or bud. As more canna enthusiasts are seeking to avoid smoking and inhaling CBD, new methods of healthy consumption have come to market.
Instead of turning to other, less safe substances to help satisfy yourself and your partner, try CBD for some boudoir sizzle. But before exploring how to use CBD to improve sexual intimacy, it's important to understand the various ways you can consume CBD without smoking it.
CBD Oils and Drops
CBD vaping is not the only way to get your daily dose. If you're looking to strengthen sensations or calm your nerves to enhance sexual pleasure, taking CBD oils and drops pre-encounter could help. Extracting CBD from the cannabis plant with a carrier oil allows consumers to add CBD to their food and beverages, too. For example, THC drinks are gaining more popularity. Combining CBD with microdosing THC, drinking your high is a viable option. Plus, most CBD oils can simply be taken in droplets under the tongue.  
CBD Topicals and Salves
CBD topicals, lotions, and other salves can be absorbed through the skin. Whether as a stress reducer or to help you get in the mood, CBD topicals and massage oils can help relax your muscles and and stimulate sexual arousal. Also extracted with a carrier oil, CBD body lotion can provide a natural, calming sensation to your skin when combined with other healthy ingredients to enhance foreplay and closeness to your partner.
CBD Edibles and Gummies
When you hear people talk about cannabis edibles, you most likely think of CBD gummies. Whether broad spectrum CBD (meaning it contains many compounds of the plant but is THC free), or full spectrum CBD (meaning it may contain up to 0.3% of THC derived from hemp), CBD edibles are a reliable way to consume cannabis, track your dosage, and enhance sexual desire.
All our Delta 9 edibles are made in compliance with the 2018 Farm Bill, making them legal under federal law.
CBD Tablets and Capsules
CBD capsules are on the rise, and if you have not heard of this method of consumption yet, let us introduce you. Oral tablets and soft gels that have CBD show promise to alleviate a variety of symptoms, like nama's CBD sleep drops that help you catch up on your rest. But it's also effective in increasing your sexual experience. When taking CBD, you're reaping the reward of its anti-anxiety effects that promote better blood flow and can help you last longer.  
CBD and Libido: Will CBD Make You Last Longer in Bed?
Now, let's get to the nitty gritty about the sexual benefits of CBD. Will CBD make you last longer in bed? Potentially, though the exact mechanism of how CBD enhances sex is a bit complex. CBD reduces anxiety, increases focus, and improves blood flow. All of which are physiological prerequisites for great sex.
By causing changes in one's mental and physical state, CBD sets the stage for improved sex—which can potentially include extended sexual activity. However, CBD's sexual benefits may play out differently for different people, depending on many factors such as overall health, underlying conditions, and much more.
CBD for Reducing Anxiety
CBD is often used as an alternative therapy to other anti-anxiety medications. In a 2019 study reported by the National Library of Medicine, 80% of people who were using CBD to improve their anxiety saw positive results. CBD affects serotonin levels, working with your endocannabinoid system to balance out your moods and behaviors, in turn reducing anxiety and relaxing your mind to get in the mood. Low sex drive is often linked to everyday stressors like work, bills, and other challenges. So, using products like nama's bliss gummies to promote an uplifting, chill feeling, can help you unwind and release some of the pressures of the day before getting romantic.
CBD for Increased Focus
CBD has been known to help with mental clarity and focus, as well as regulating symptoms associated with energy levels, and boosting your productivity. Our "feel good" hormones like dopamine are boosted by CBD's interaction with the body. With nama's energy gummies, you can get a blend that promotes an uplifting balance of energy and focus. Better focus leads to better sex because when you're free of racing thoughts, you can show up more fully to participate in awesome sex.
CBD for Improving Blood Flow
Maintaining proper blood flow helps increase your sexual arousal. CBD is known as a vasodilator, meaning it helps expand blood vessels so they can carry more oxygen. This improves blood flow to the penis. The impact is similar for the vagina, with more blood and oxygen to tensed muscles, improving the sensitivity of the experience. This increase in blood flow through CBD consumption is reported to enhance intensity of orgasm for both partners. Better sex all around.
Free Nationwide Shipping ... Always :)
You might be wondering about the best CBD products for lasting longer and improving sex. From calming nerves to intensifying sensations to promoting blood flow, we now know CBD's benefits are vast. Many people report that using CBD increases libido and sexual stamina, offering more intensive orgasms. But what products are best to enhance the benefits you're seeking? There are quite a few!
Using CBD before Sex
To improve focus, intensify intimate sensations, and reduce anxiety, consider eating a CBD gummy before you get down to business. It helps alleviate stress hormones that may impact your libido. Your mood and mindset will set the tone and help you last longer.
Using CBD during Sex
Couples can experience discomfort during sex without enough natural lubrication. Some women experience low estrogen levels, which can negatively impact the production of natural lubricants. This can lead to painful sex along with increased anxiety over performance. Using CBD lubricants is a healthy way to alleviate discomfort and enjoy your time with your partner for longer.
Using CBD after Sex
The sense of elation you feel after finishing is activated by an endocannabinoid known as the "bliss molecule," and CBD works with the endocannabinoid system during sex to ensure these chemicals are enhancing your experience. The "bliss molecule," much like oxytocin, helps you feel connected and bonded to your partner. You can use CBD massage oils or an infused bath bomb to help relax your muscles and alleviate soreness after you're through.
CBD Dosages for Sex
Dosing CBD with gummies, oils, topicals, and other methods depends on many factors. On an individual level, things like genetics, pre-existing conditions, current lifestyle, and cannabis consumption will play a role in how much CBD you need. First-time users can begin with as little as 5 mg of CBD to see how they feel, increasing dosages slowly. Many users have increased to as much as 500 mg of CBD over an interval of regular use. Dosing topicals is a bit more complex and should be based on the recommended dosing from your provider.
It's also important to keep in mind that different products take different amounts of time to kick into your system. Gummies and edible products can take anywhere from 30 minutes to two hours to feel its effects. With oils and capsules, effects could take as little as 15-30 minutes. Topicals are known to absorb into the skin approximately 15 minutes after application.
Side Effects of Using CBD to Last Longer in Bed

Thankfully, CBD poses little risk of harm to the body and is a well-tolerated substance with few side effects. However, if you're not mindful of your dosing and are not intentional with how you use CBD, you can experience some adverse effects. With topicals, consumers who used too much CBD for extended periods could get a rash. Overconsumption of ingestible CBD products could lead to light-headedness, dry mouth, reduced appetite, and diarrhea.
Pay attention to product labels and other ingredients in your purchases to ensure you're practicing clean consumption. Companies like nama CBD pride themselves on providing 100% hemp-derived products that are vegan, gluten-free, and non-GMO.
Is THC or CBD Better for Sex?
Whether to use THC or CBD for sex is based entirely on the experience you want to have and why you're using it. If you're looking for a euphoric, psychoactive time with your partner, THC is a great choice. If you want to ease your mind and get in the mood without feeling high, consider a CBD product. But CBD and THC can be used together. Many users will say using CBD plus THC gummies are best because cannabis compounds work best together, leading to the entourage effect.
Pure CBD is legal. CBD with THC legality depends on the nature and amount of THC. Thanks to the 2018 Farm Bill, cannabis products that are derived from hemp with no more than 0.3% THC by dry weight are legal under federal law, though some states have their own restrictions. This means that as long as the CBD product doesn't have more than 0.3% of THC and is made from hemp, you're good to go! All of nama's products are made in compliance with this federal law.
CBD Frequently Asked Questions

How do you apply CBD oil for sex?
CBD oils can be ingested under the tongue before sex to reduce anxiety, improve focus, or increase blood flow. You can also use CBD-infused lubricants that are applied externally to the genitals for increased pleasure.
Does CBD make you erect?
CBD has been known to promote healthy blood flow to the genitals, helping users keep an erection and stimulate the clitoris for optimal satisfaction.
Can CBD make sex better?
There are many ways using CBD can help improve your sexual experiences. CBD has natural anti-anxiety effects as well as helps to boost your energy and promote better blood flow to your private parts.
Nama CBD FDA & Legal Disclaimer
Our products are not intended to diagnose, treat, cure, or prevent any disease. They are not a replacement for prescription medications and have not been evaluated by the Food and Drug Administration (FDA).

The information provided on this website does not, and is not intended to, constitute legal advice or any statements of the status of any laws. Any information, content, and materials available on this site are for general informational purposes only, and are not intended to be relied upon for any purpose.

Readers of this website should contact their attorney to obtain advice with respect to any particular legal matter including decisions on what products are, or are not, legal to sell, possess, or consume. No reader, user, or browser of this site should act or refrain from acting on the basis of information on this site without first seeking legal advice from their own counsel in the relevant jurisdiction. Only your individual attorney can provide assurances that the information contained herein – and your interpretation of it – is applicable or accurate for your particular situation. Use of, and access to, this website or any of the links or resources contained within the site do not create an attorney-client relationship between the reader, user, or browser, and website authors, contributors, contributing law firms, or committee members and their respective employers.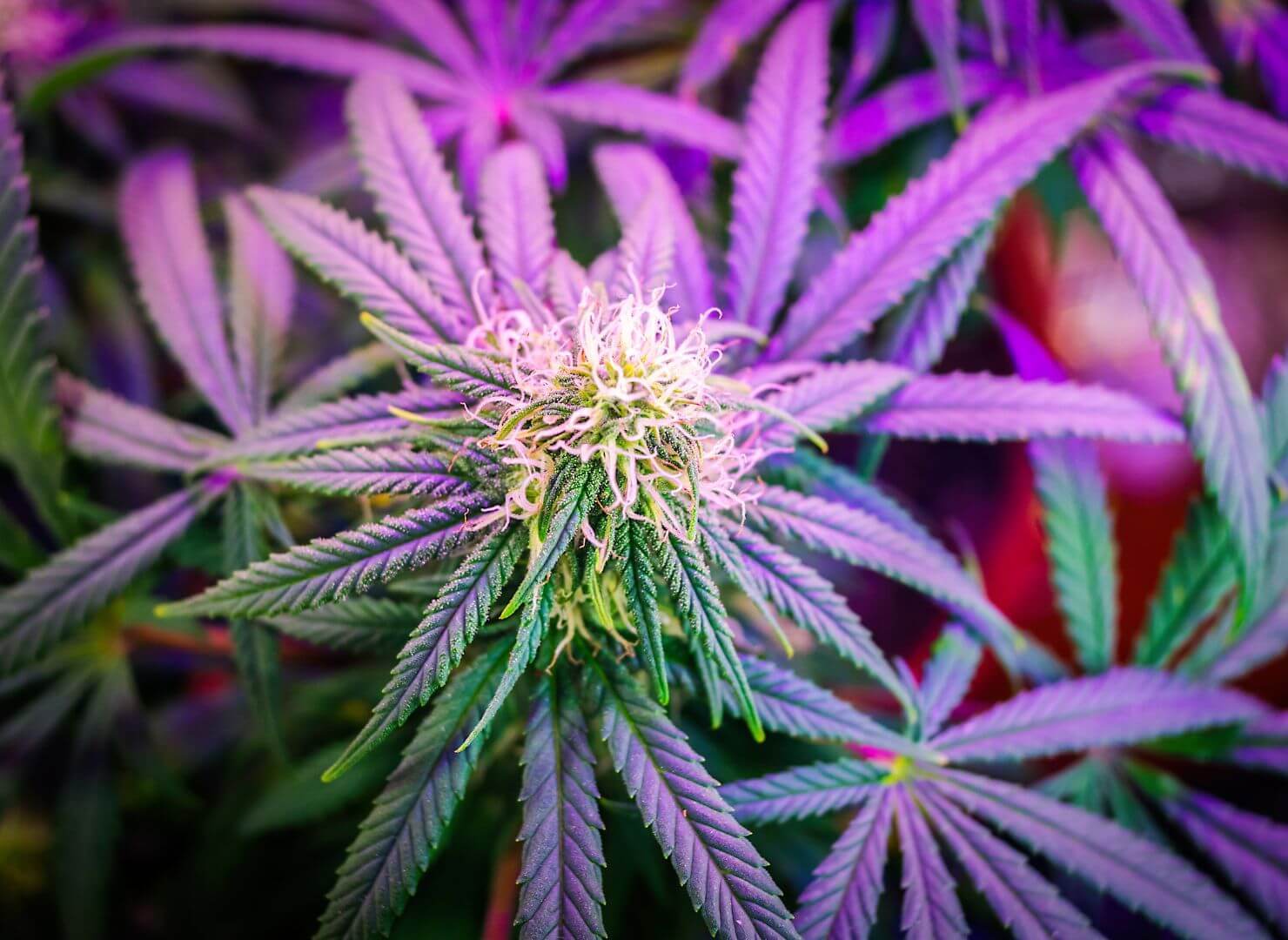 More From the nama Family
Small batch edibles crafted for different times of the day and experiences.