Fast-Acting Vegan Edibles So Good You Won't Believe It. CBD and Delta 9 Products.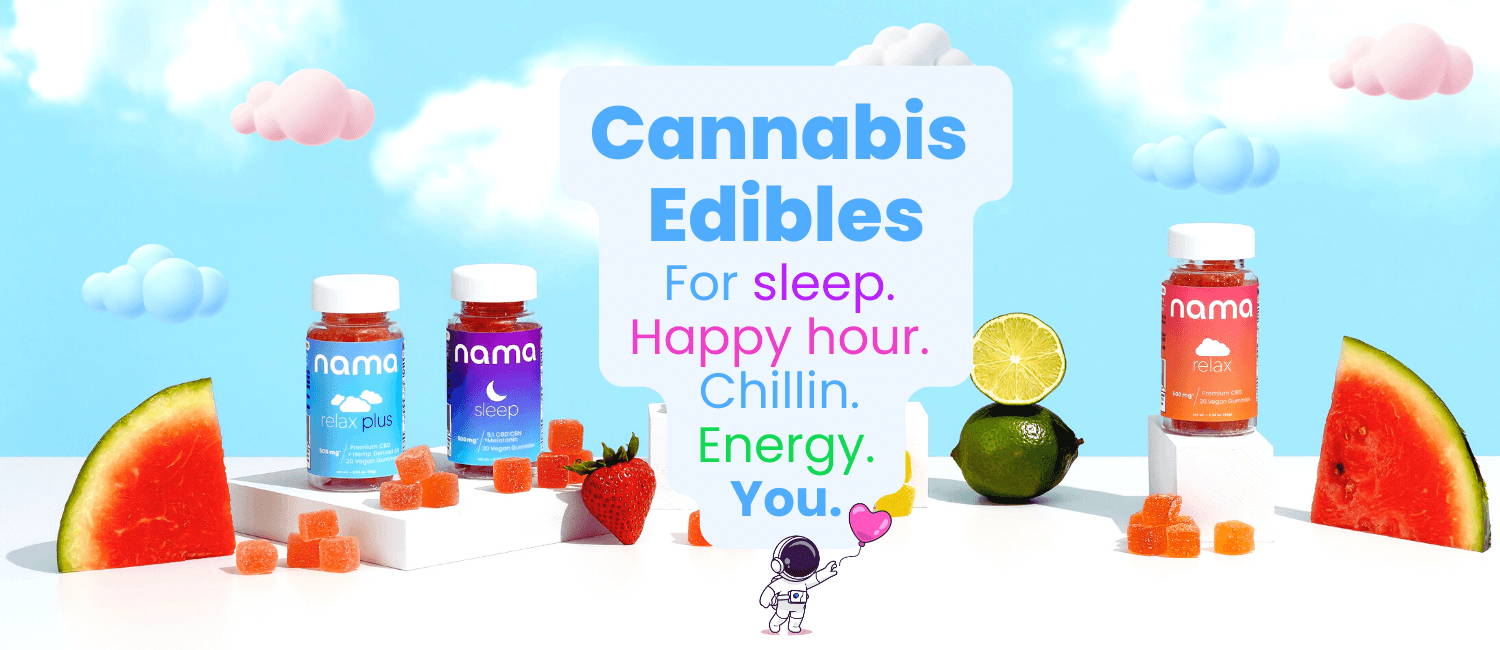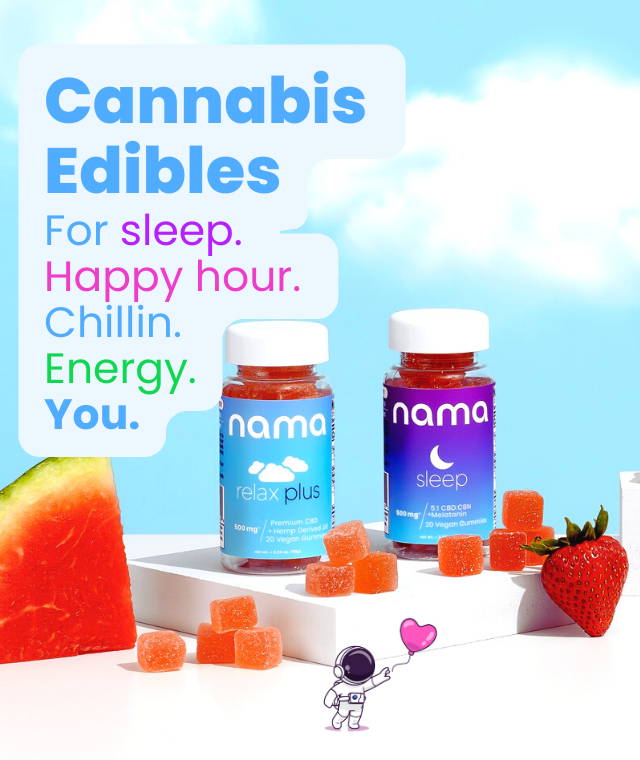 100% legal USA hemp derived THC & CBD edibles shipped free to your doorstep
We are cannabis edible nerds, solving everyday issues with plant ingredients.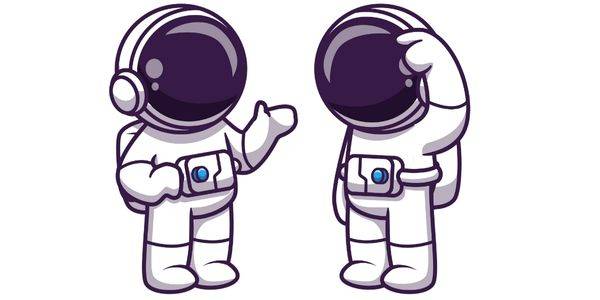 Fast, free, nationwide shipping.
We don't keep you waiting.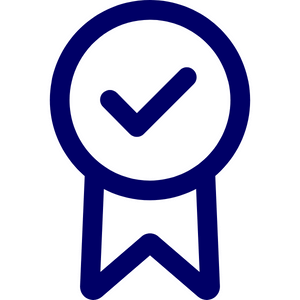 Vegan offerings, lab tested ... you get it.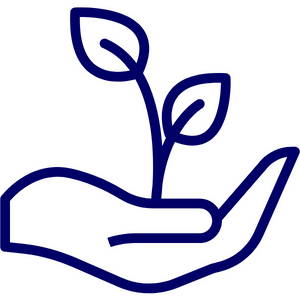 Custom ratios for targeted results.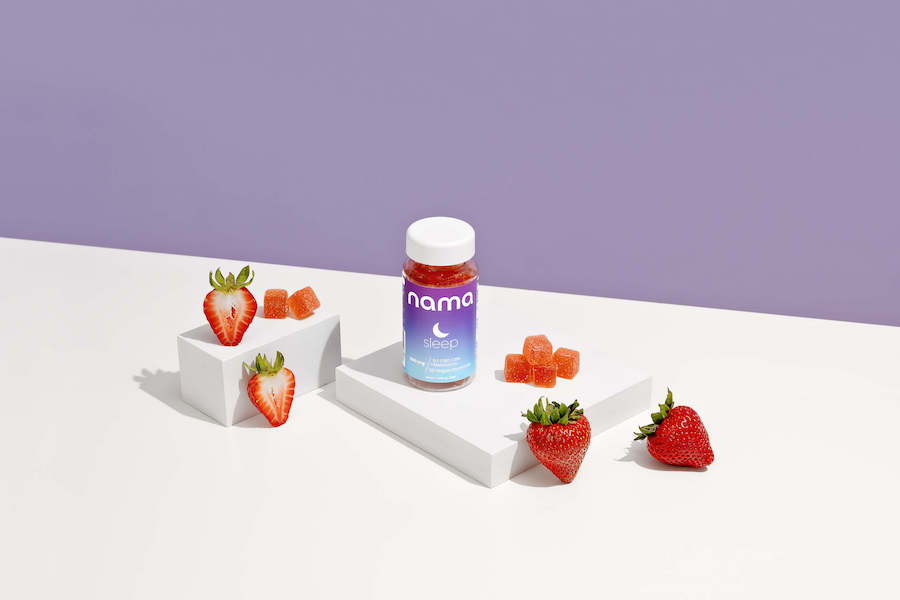 Predictable & Functional Effects
Our customers love us as much as we love them!
"The taste and effectiveness of these is on another level!"
Melinda T. - Euphoria Pink Lemonade
"I can finally sleep again, seriously these have become my go to and are a total game changer"
Mike R. - Sleep Plus Gummies
"These are the real deal. nama makes me look forward to my daily dose."
Ryan K. - Relax Plus Gummies
What is CBD and Why is it Legal?
What is CBD and Why is it Legal?
Cannabidiol (CBD) is a chemical compound found in the hemp and cannabis plant. Unlike Delta 9 tetrahydrocannabinol (Delta 9 THC), CBD does not produce a high. Instead, studies suggest this compound can relieve anxiety, inflammation, and pain, and even prevent seizures.

Hemp-derived CBD is federally legal. CBD derived from marijuana is not legal on a federal level, even if the product in question does not contain THC. nama CBD products are derived from hemp and are thus completely legal.
Is CBD a Drug?
Marijuana-derived CBD is considered a prescription drug and is used to treat seizures and other health conditions. Hemp-derived CBD has the same health benefits, but you don't need a prescription to take it. CBD products (such as CBD oils, gummies, and vapes) do not have the intoxicating effects you may expect from a "drug."
How Does CBD Make You Feel?
CBD has anxiolytic properties (studies suggest it can reduce stress, anxiety, and the intensity of panic attacks) and will make you feel more relaxed. This compound may also alleviate pain and inflammation, which is why many medical cannabis users turn to CBD instead of over-the-counter analgesics to treat muscle soreness, period pain, and chronic inflammatory processes.
What Is CBD Used For?
CBD is used in effort to reduce symptoms of various mental and physical ailments. The potential benefits of cannabidiol may include:
seizure prevention

anxiety reduction

depression treatment

PTSD prevention

pain alleviation

autoimmune disease treatment
Delta 9 THC vs. THC: Is Delta 9 the Same as THC?
Delta 9 THC vs. THC: Is Delta 9 the Same as THC?
Delta 9 THC (delta-9-tetrahydrocannabinol) is a subset of THC (tetrahydrocannabinol). Both compounds are found in cannabis (both marijuana and hemp; read our guide on the differences between hemp and marijuana for an in-depth understanding of the distinction).
This compound binds to cannabinoid receptors in your brain (more precisely, to the endocannabinoid system) and at sufficiently high dosages produces effects that people refer to as a "high."
How Much THC is in Delta 9 Edibles?
nama CBD offers a wide selection of Delta 9 gummies and edibles with THC amounts ranging from 2 mg to 10 mg per edible. All our edibles are federally legal because they contain no more than 0.3% terpene-rich Delta 9 THC by dry weight.
Our gummies and edibles offer a convenient and effective way to microdose Delta 9 THC.
Is Delta 9 THC Legal?
The legality of Delta 9 THC depends on the amount of THC the product contains and where the Delta 9 was sourced from.
The 2018 Farm Bill, allowed for Delta 9 products made from hemp, with less than 0.3% THC per dry weight, to be legal. Products made from cannabis with a higher THC level are not federally legal (though they may be legal in some states).

Since all nama CBD products are hemp-derived and contain less than 0.3% of Delta 9 THC per dry weight, they are legal on a federal level. For example, our Delta 9 gummies are legal federally and in 48 states.
Does Delta 9 THC Get You High?
Does Delta 9 THC Get You High?
Yes, Delta 9 THC has psychoactive effects and will get you high at a sufficient dosage. Lower doses (2-5 mg) will generate a light buzz, while a higher dosage (10 mg or more) may result in a euphoric feeling and may lead to changes in perception.
What are the Effects of Delta 9 THC?
The subjective effects of THC, including Delta 9, differ from person to person. Your previous experience with THC, as well as your dosage, will dictate the Delta 9 THC effects you experience. People report feeling the following effects of Delta 9 THC to varying degrees:
relaxation and tranquility

feelings of euphoria

appetite increase

talkativeness

changes in perception
How Long Does a Delta 9 Edible Last?
Generally, the effects of Delta 9 edibles last longer than the effects of smoked cannabis as the latter brings on a larger dose of THC more immediately, while the former spreads out a specified dose over several hours. The dosage you take and your tolerance level will determine how long you feel the effects of Delta 9 THC.

When taken orally, THC takes around 20-60 minutes to kick in and the effects may last for up to 8 hours after taking an edible. The effects will be the strongest in the first 3-4 hours and will slowly subside over the next several hours.
Delta 9 THC vs. Delta 8 THC
Delta 9 THC vs. Delta 8 THC
Delta 9 and Delta 8 are both forms of THC. These tetrahydrocannabinol compounds are derived from the hemp flower or the cannabis plant. Just like Delta 9, Delta 8 THC is legal so long as there's no more than 0.3% of it by weight in a product (although in light of a recent Ninth Circuit decision, Delta 8 THC may be legal in amounts greater than 0.3%).

The only chemical difference between Delta 9 vs Delta 8 THC is the placement of one particular carbon double bond. Delta 8 has the double bond on the 8th carbon atom, while Delta 9's is on the 9th carbon atom. Due to this small difference in their chemical composition, Delta 9 and Delta 8 have different effects.
Hemp-derived Delta 8 THC is federally legal, but illegal in a number of states.
Experience the Benefits of Delta 9 THC and CBD Yourself
Experience the Benefits of Delta 9 THC and CBD Yourself
Are you wondering where to buy Delta 9 THC edibles? Look no further.
If you want a way to safely (and legally) explore the benefits of CBD and THC, our hemp products are the way to go. Choose from delicious flavors such as melon and sour berry, all made with plant-based ingredients. Our products are vegan, non-GMO, and made from 100% American industrial hemp.
Whether you're interested in trying THC to improve sleep, CBD for stress relief, or you simply want the mild euphoric effect of Delta 9, you can fulfill your every cannabinoid need and fantasy on our online store.
FAQ:
Does Delta 9 make you sleepy?
Yes, Delta 9 can make you sleepy when taken in low doses. If you're looking for a Delta 9 THC product to help you fall asleep, try our sleep plus gummies, which contain CBD and melatonin in addition to Delta 9.
Does Delta 9 help anxiety?
Yes, studies suggest that low doses of Delta 9 can alleviate anxiety. However, if you're prone to anxiety, don't take too much Delta 9 if you're not used to its effects. When used in high doses, one of the side effects of cannabis can be anxiety and paranoia. Therefore, start low and slow if you're looking for anxiety relief, and combine Delta 9 with CBD, which has anxiolytic properties.
Do Delta 9 Gummies Show Up on a Drug Test?
Yes, all forms of THC, including Delta 9 gummies, can show up on drug tests. If you take Delta 9 habitually, it will take about a month for the compound to clear from your system enough for it not to show up on a drug test.
Are Delta 9 gummies stronger than Delta 8?
In general, Delta 9 gummies are somewhat stronger than Delta 8 THC products. A study published by the University at Buffalo, NY examined how Delta 8 compares to Delta 9 THC. In this study, participants refer to experiences with Delta 8 THC as milder and refer to the compound as the 'nicer younger sibling' of Delta 9 THC.
Does CBD do anything?
The effectiveness of CBD has been widely researched in recent years, and this compound appears to have incredible anxiolytic properties. Studies suggest that CBD may even alleviate symptoms of mental health conditions such as depression, PTSD, and bipolar disorder.

The beneficial effects of CBD are not only reserved for the brain, however. According to a study published in the Journal of Pharmacology, the effects of exogenous cannabinoids (including CBD) benefit the whole body and may even protect against cardiovascular disease.
What are the benefits of CBD gummies?
nama CBD gummies produce a specter of benefits, including relaxation, pain relief, improved focus, and energizing effects. If you're looking for a way to unwind after a long day, try our extra-strength sleep drops for a good night's sleep. For pain and inflammation relief, go with the Anytime Gummies, which contain 10 mg of CBD and come in a delicious citrus flavor.
What are the side effects of CBD?
There are no known long-term adverse effects of cannabinoids, including CBD. Acute effects of cannabidiol you may experience include dry mouth, drowsiness, diarrhea, and fatigue. These effects should subside quickly and are less likely to happen with regular CBD use.
Is CBD a narcotic?
No, CBD is not a narcotic. Narcotics are derived from the opium poppy plant and include substances such as morphine, codeine, and heroin. CBD is derived from hemp or cannabis. Though it has some similar effects to narcotics (mainly pain relief and relaxing properties), CBD is not addictive and is not considered a narcotic.
Can you get in trouble for CBD?
Hemp-derived CBD is legal, but you can get in trouble if you drive with a detectable amount of THC in your body. Using CBD products with any trace amounts of THC can lead to a positive THC reading on a drug test, which could result in DUI charges.
What is the difference between natural and synthetic THC?
Synthetic THC is more potent than its natural alternative. In the cannabis industry, products made with synthetic THC are often mixed with other chemicals, so you should be extremely cautious when taking them. All nama CBD products are made from hemp derived Delta 9 THC.
Is THC addictive?
According to the National Institute on Drug Abuse and the Journal of Cannabis Research, the use of THC can lead to cannabis use disorders. Use THC products responsibly and make sure to seek therapy if you're using cannabis as a way to cope with problems or think you have a dependency to it. Fortunately, all our THC products contain low enough dosages that addiction should not be an issue.
What is CBN?
CBN, or cannabinol, is a cannabinoid derived from cannabis. It is formed via the oxidation and decomposition of THC. Similary to CBD and THC, CBN oil interacts with the endocannabinoid system and is reported to produce beneficial effects, especially when combined with THC or CBD. Our CBN gummies, for example, include CBD and melatonin to help you sleep.
NAMA PRODUCT DISCLAIMER
Our products are not intended to diagnose, treat, cure, or prevent any disease. They are not a replacement for prescription medications and have not been evaluated by the Food and Drug Administration (FDA).
NAMA LEGAL DISCLAIMER
The information provided on this website does not, and is not intended to, constitute legal advice or any statements of the status of any laws. Any information, content, and materials available on this site are for general informational purposes only, and are not intended to be relied upon for any purpose.
Readers of this website should contact their attorney to obtain advice with respect to any particular legal matter including decisions on what products are, or are not, legal to sell, possess, or consume. No reader, user, or browser of this site should act or refrain from acting on the basis of information on this site without first seeking legal advice from their own counsel in the relevant jurisdiction. Only your individual attorney can provide assurances that the information contained herein – and your interpretation of it – is applicable or accurate for your particular situation. Use of, and access to, this website or any of the links or resources contained within the site do not create an attorney-client relationship between the reader, user, or browser, and website authors, contributors, contributing law firms, or committee members and their respective employers.