Everything You Need to Know About CBD Skincare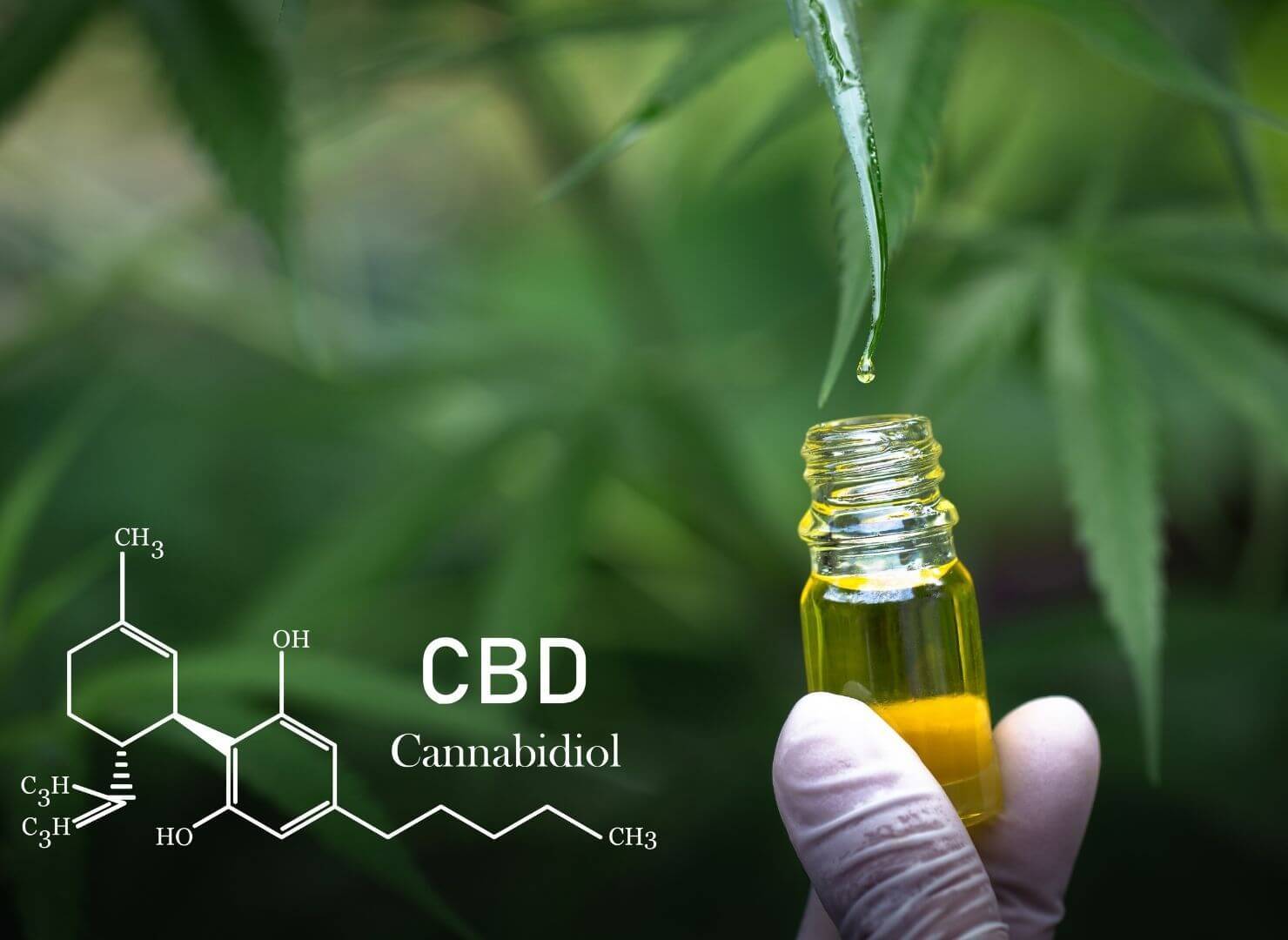 CBD is becoming popular in the skincare world because of its anti-inflammatory, antioxidant, and skin protecting properties. Here's why you may want to add CBD to your skincare regimen.
Quick links:
Skincare companies are adding CBD extracts to their lotions, serums, and moisturizers because it helps reduce irritation and swelling. If you experience breakouts and redness on your skin, CBD-infused products may be effective to alleviate symptoms.
Cannabidiol (CBD) is a non-psychoactive cannabinoid found in the cannabis plant. It is known for its calming effects and is used to treat anxiety disorders, insomnia, and more. CBD also relieves symptoms of chronic pain and inflammation. CBD works by impacting the body's endocannabinoid system. When CBD hits the bloodstream, it indirectly antagonizes the CB1 and CB2 receptors in this system to trigger a response.
CBD is popularly purchased as edibles, like our vegan CBD gummies. Suppliers also offer CBD in capsule form, like our sleep drops, or through lotions, creams, and other topicals. Some users will buy CBD oil to smoke in a vape pen. However, smoking exposes the body to carcinogens upon inhalation, so it's not the healthiest option.
Cannabis drinks are also on the rise. If you are looking to try the ultimate mocktail, you've got to try our Buzz Drops. They've got microdoses of THC with all natural flavors and minimal taste.
How is CBD Good For Your Skin?

A lot of people with damaged or sensitive skin are using face wash, sunscreen, body oils, and moisturizers with cannabis in them. CBD has natural healing properties that are known to fight acne, protect the skin, and prevent cell damage caused by free radicals and oxidative stress. It has antioxidants, helping to delay cell damage, and acts as a skin protectant.
CBD for Skin Inflammation
The anti-inflammatory properties found in CBD have been known to treat eczema, psoriasis, and dermatitis by reducing redness and swelling. Daily use could prevent flare-ups and breakouts caused by these conditions. CBD can also offer pain relief from cystic acne and dryness. While it can be most effective to take CBD topically for these conditions, some people take edible CBD for inflammation as well.
CBD for Oily Skin
In a 2014 study, CBD showed promise to help regulate the hormone that produces sebum. Because the body produces sebum to moisturize the skin, CBD may help to prevent an overproduction of these oils, which causes breakouts and uneven skin tones.    
CBD for Skin Protection
CBD has antioxidants that protect the skin's surface from free radicals. Over time, the body makes free radicals that break down the collagen in the skin. This collagen is the most significant protein that prevents wrinkles, sagging, and blemishes. When using serums and topicals with CBD, the antioxidant properties help neutralize free radical damage.
CBD for Reduced Anxiety
Stress can negatively impact your skin by exacerbating certain conditions like eczema or psoriasis. When the body produces excess cortisol, the main stress hormone, collagen breaks down faster and skin texture weakens. Microdosing edibles for anxiety could help prevent stress-induced skin issues. If you're wondering how much CBD to take for stress and anxiety, we recommend to start low and go slow to find your ideal dose.
CBD for Better Sleep
Lack of sleep causes swelling and dark circles around the eyes. It also makes the barrier functions of the skin less strong and increases the chance of wrinkles and fine lines. Taking CBD gummies for sleep helps users get the rest their bodies need to produce healthy hormones that protect and strengthen their skin.
What CBD Skincare Products are Best?

Paying attention to what's in your CBD skin care product is the best way to make sure you get all of its benefits. If a CBD product gives you side effects, you might want to look at what else is in it. For example, using skin products with alcohol in them could make CBD less effective at reducing inflammation.
CBD Oils for Skincare
Pure CBD oils, known as CBD isolate, work best for one's facial routine because there are no added ingredients that could clog pores or cause unwanted effects for people with sensitive skin. Oil-based CBD serums will target damage under the surface, offering protection and strength to the skin.
CBD Lotions and Creams for Skincare
Most lotions with CBD in them are made with water and can be used to calm the skin, relieve pain, and reduce swelling. If you have a condition like eczema that makes your skin too dry or itchy, you might want to look for a CBD-infused cream instead of a lotion because it is thicker and will protect your skin more.
CBD Balms for Skincare
CBD balms are generally made from plant-based oils or wax and do not contain water. CBD-infused lip balms are growing in popularity to nourish dryness and ease symptoms of cold sores. They're also good for a whole body soothing treatment to prevent cracked skin.
What Types of CBD Can You Buy?

You will most likely see full-spectrum or broad-spectrum CBD on your product's label. A broad-spectrum CBD product contains other compounds from the cannabis plant like flavonoids, terpenes, and other cannabinoids, but no THC. Taking broad-spectrum CBD gummies can offer the benefits of CBD's anti-inflammatory and pain-relieving properties without getting you high.
A full-spectrum CBD product contains all compounds of the cannabis plant, including THC. However, full-spectrum products must contain no more than 0.3% THC by dry weight from the hemp plant in order for them to be considered federally legal. It is through using products like our full-spectrum CBD gummies that users experience the benefits of the entourage effect, meaning that CBD becomes more pronounced when you take it together with THC.
What is the Difference Between CBD Oil and Hemp Oil?

CBD oil and hemp oil are not the same. CBD oil is extracted from the flowers, leaves, and stalks of the hemp plant. Hemp oil is extracted from hemp seeds. It typically contains little to no THC or CBD and is loaded with essential nutrients and unsaturated fatty acids. It's a great nutritional supplement because it contains omega-3, omega-6, and omega-9 along with minerals like iron, potassium, zinc, calcium, and more. Hemp oil is commonly used as a culinary oil but is also used in beauty products.
Users also choose hemp seed oil as an alternative to MCT oil. MCT (medium chain triglyceride) are fatty acids found in plant based-oils that can also help with weight loss and heart health. However, MCT oil is highly processed, unlike hemp seed oil.
Hemp-derived products are federally legal as long as they remain in compliance with the 2018 Farm Bill. This means the product cannot contain more than 0.3% of THC by dry weight from hemp. Marijuana-derived products are still considered controlled substances and are not federally legal. All of our Delta 9 and Delta 8 THC products are 100% American hemp-derived in accordance with this bill and are third-party lab tested for quality ingredients. 
CBD Skincare FAQs
What does CBD do for skin care?
CBD-infused skincare has anti-inflammatory, antioxidant, and skin protecting properties that regulate natural oils, reduce breakouts, and relieve inflammation.
Is CBD good to put on your face?
Yes. Many people use CBD-infused serums and moisturizers on their face as part of their daily skincare routine. Some will apply pure CBD isolate oil or blend it with argan, grape seed, or coconut oils.
Does CBD oil help wrinkles?
CBD oil can improve collagen levels, strengthening the elasticity of the skin and reducing the appearance of wrinkles.
How much CBD should you use on your skin?
Dosing CBD on the skin depends on the condition you have and the type of product you're using. When you read the labels of a product, check to see how many mg of CBD are present, along with how many mg the entire bottle is. If the bottle has 10mg of CBD but is a 100mg bottle, that may be a low dose of CBD. But if it has 10mg of CBD and is a 50mg bottle, the dose of CBD is higher.
How often should you apply CBD to your skin?
Many people incorporate CBD products into their daily skin routine. People using CBD-infused topicals for skin conditions like psoriasis, cystic acne, or other sensitivities may apply the product several times a day.
Citations:
Oláh, A., Tóth, B. I., Borbíró, I., Sugawara, K., Szöllõsi, A. G., Czifra, G., Pál, B., Ambrus, L., Kloepper, J., Camera, E., Ludovici, M., Picardo, M., Voets, T., Zouboulis, C. C., Paus, R., & Bíró, T. (2014, July 25).

Cannabidiol exerts sebostatic and antiinflammatory effects on human sebocytes

. PubMed Central (PMC).

https://doi.org/10.1172/JCI64628

Farm Bill

. (n.d.). Farm Bill | USDA.

https://www.usda.gov/farmbill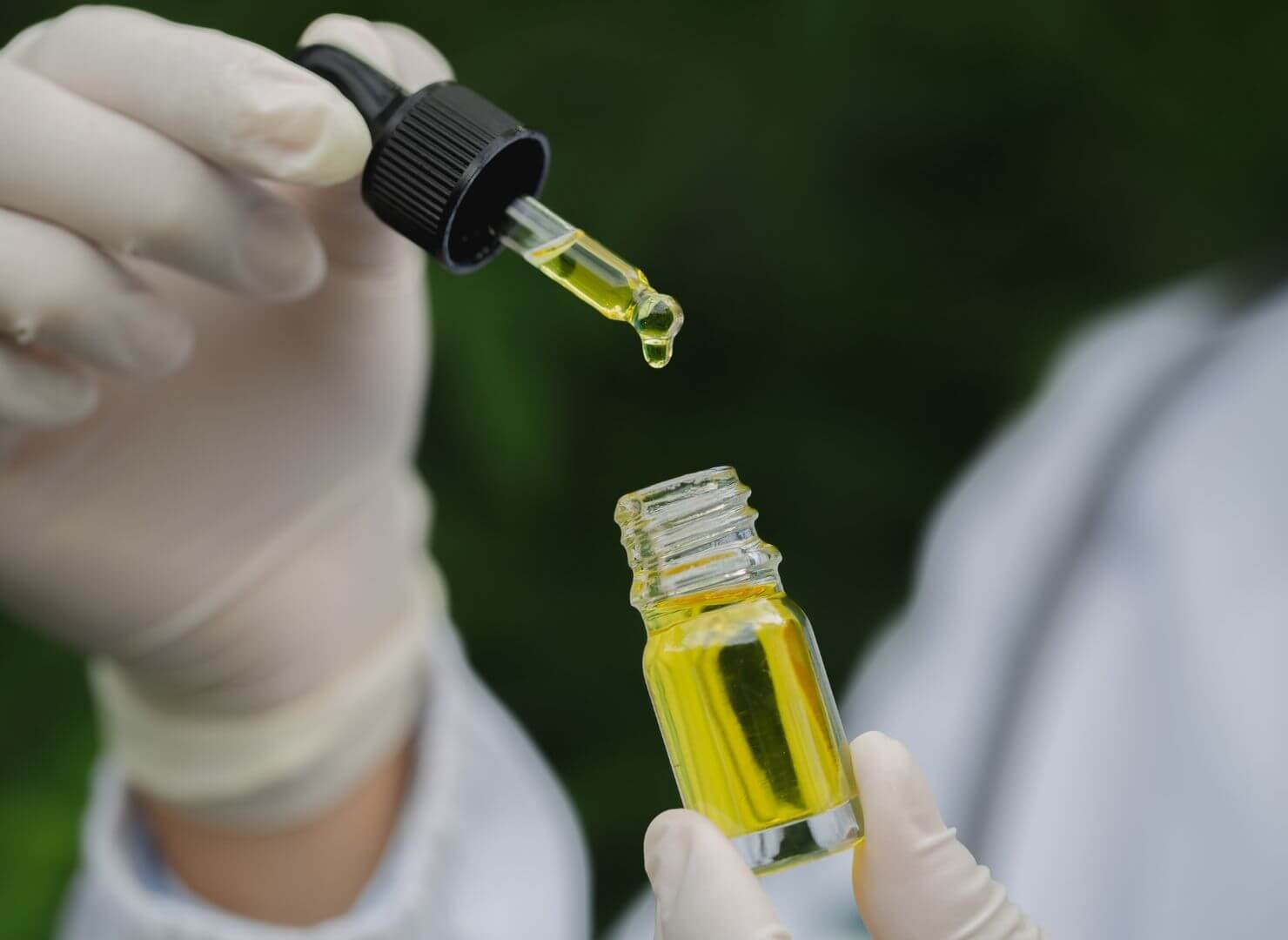 nama CBD FDA & Legal Disclaimer
This article is for informational purposes only, and does not constitute medical advice. Our products are not intended to diagnose, treat, cure, or prevent any disease. They are not a replacement for prescription medications and have not been evaluated by the Food and Drug Administration (FDA).
The information provided on this website does not, and is not intended to, constitute legal advice or any statements of the status of any laws. Any information, content, and materials available on this site are for general informational purposes only, and are not intended to be relied upon for any purpose.
Readers of this website should contact their attorney to obtain advice with respect to any particular legal matter including decisions on what products are, or are not, legal to sell, possess, or consume. No reader, user, or browser of this site should act or refrain from acting on the basis of information on this site without first seeking legal advice from their own counsel in the relevant jurisdiction.
Only your individual attorney can provide assurances that the information contained herein – and your interpretation of it – is applicable or accurate for your particular situation. Use of, and access to, this website or any of the links or resources contained within the site do not create an attorney-client relationship between the reader, user, or browser, and website authors, contributors, contributing law firms, or committee members and their respective employers.
More From the nama Family
Small batch edibles crafted for different times of the day and experiences.