How Much CBN Should I Take to Sleep?
According to the CDC reports about sleep and sleep disorders, approximately 70 million people in America struggle with sleep in some way. It's no surprise that adults looking for sleep aids are wondering about how CBN can help. Here's your guide to CBN dosing for sleep.
CBN (Cannabinol) is a cannabinoid found in the cannabis plant. Less known than other compounds—CBD and THC, for example—CBN is considered a rare, minor cannabinoid. It is formed from the degradation of THC after exposure to heat, air, or light. CBN has non-psychoactive effects that play a role in relaxation. Also, it promotes sleep.
How Does CBN Affect the Body?

CBN interacts with the endocannabinoid system to help regulate the body's functionality. By binding to the CB1 and CB2 receptors in the system, CBN can relieve symptoms of pain, inflammation, insomnia, and anxiety. It also supports healthy sleep.
CBN and Pain
CBN shows promise for having analgesic and anti-inflammatory properties. This makes it helpful for chronic conditions such as arthritis, irritable bowel syndrome, multiple sclerosis, and fibromyalgia.
CBN and Appetite
CBN can help with appetite stimulation. In a study done by the Journal of Neuroscience, it was reported that CBN can help people boost your appetite without making you feel high.
CBN as a Neuroprotectant
CBN has neuroprotectant effects that can help patients with Alzheimer's and ALS. Based on a report by the National Center for Biotechnology Information, CBN promotes neuroprotection and even normalizes eye pressure. This makes it a viable treatment for patients with glaucoma.
CBN and Sleep
According to Psychology Today, CBN for sleep is growing in popularity because of the compound's potent sedative effects.
Side Effects of CBN
CBN is a mild and well-tolerated cannabinoid with no major side effects. Depending on your tolerance level, taking too much CBN could cause mild side effects like drowsiness, nausea, and fatigue. Even though CBN does not have psychoactive properties, because it is a sedative, it should only be taken at night to avoid daytime grogginess.
How Does CBN Help You Sleep?

A 2020 Forbes article highlighted a surge in cannabis consumption for anxiety-induced sleep issues since the pandemic. More than ever, people are taking CBN and other cannabis compounds over prescription medications to help.
Research on CBN and its potential benefits point to it supporting the sleep-wake cycle. Mainly by enhancing the ability to fall asleep and stay asleep longer, CBN's effects are caused by its interaction with the CB1 receptor, working to reduce the psychological arousal that triggers stress. Taking CBN oil for sleep calms the body and reduces anxiety.
The entourage effect
Sleep benefits of CBN are enhanced when the cannabinoid is taken with other compounds found in cannabis plants. This is known as the entourage effect, a theory that cannabis compounds work synergistically with each other when combined. CBD and THC are also known to promote a good night's sleep, adding to the effectiveness of CBN when taken together.  
Different types of CBN products
Dosing CBN products for sleep will depend on what the CBN products contain. Users can choose to take CBN isolate products, meaning it is pure CBN and does not contain other compounds. Full-spectrum vs. broad-spectrum products are differentiated based on THC content. Full-spectrum products contain THC in addition to CBD, CBN, and other compounds. A broad-spectrum product means it contains compounds like CBD and CBN but no THC content.
Dosing CBN: How Much CBN Should You Take to Sleep?

The amount of CBN you should take for sleep is influenced by a variety of factors. Sleep benefits of CBN could depend on:
Weight and metabolism

Tolerance to cannabis

Existing health conditions

Genetics and lifestyle

Quality and ingredients of product
CBN Gummies
CBN gummies are a common way to get your dose of CBN. Nama's vegan sleep gummies are made with high quality, clean ingredients that have been third-party lab tested. Some nama products also contain microdoses of THC that are 100% hemp-derived and made in compliance with the 2018 Farm Bill for federal legality.
Low doses of CBN for sleep are sufficient. Start with 5 mg of CBN to see how your body reacts. Anything more than 15 mg of CBN is considered a high dose. Some CBN products for sleep could also contain other natural supplements, like melatonin gummies. This will enhance the benefits of CBN without having to take higher doses. Be sure to take your CBN product around 30 to 60 minutes before bed to give it time to metabolize in your system.  
CBN Tinctures and Oils
Taking a CBN tincture for sleep is usually administered by a dropper under the tongue. It's best to start with just 1mL of oil (10 mg of CBN) around 30 minutes before bed. When using a CBN oil tincture, be sure to hold the liquid under the tongue for 20 seconds before swallowing for best results.
CBN Capsules
CBN capsules are softgel pills you can take for your nightly dosage of CBN. You can get CBN isolate products or formulated blends with a spectrum of plant material. nama's sleep drops are hemp-extracted and third-party lab tested for high-quality ingredients. 5 mg CBN capsules are best for those who have never used CBN before.
CBN Dosage for Sleep
Even though CBN does not have psychoactive effects, it is still a potent cannabinoid. Start low and go slow as you make adjustments. Stay in the 5-10 mg range, though 3-6 mg is known to be best for sleep enhancement. Taking anything more than 35 mg of CBN is considered a high dose and should be used with caution. It is recommended that users adjust to taking CBN for a minimum of two weeks before changing their dosage in 3-5 mg increments. 
Free Nationwide Shipping ... Always :)
CBN is federally legal as long as it complies with the conditions in the 2018 Farm Bill. If the product is a hemp extract and contains no more than 0.3% THC by dry weight, it is considered federally legal.
What is the Difference between CBN and CBD?

CBN and CBD are both compounds from the cannabis plant that interact with the endocannabinoid system in the same way. However, the effects they have on the body are a bit different. CBD is more effective for pain relief, while CBN is more potent in dealing with sleep problems.
Is CBN or CBD Better for Sleep?

When it comes to CBN vs. CBD for sleep, they both can provide efficient results. CBN works better as a sedative, whereas CBD sleep products work better to promote a healthy sleep cycle. CBD and CBN can also work well together for sleep. You can buy broad or full-spectrum CBD that contains CBN. nama's CBD gummies for sleep are made with CBD, CBN, plus melatonin.
CBN for Sleep FAQ
Can you take too much CBN?
There is no way to overdose on CBN. Taking too much could cause minor side effects like daytime drowsiness, dizziness, and nausea.
How long does it take for CBN to take effect?
It depends on how you take CBN. Oils, tinctures, and anything in pure liquid form will usually take effect in as little as 25-30 minutes. CBN edibles and chewables can take up to two hours to break down in the system for you to feel the effects.
Does CBN make you tired?
Yes. CBN is best known for its sedative effects, helping users fall asleep easier and stay asleep longer. It is also useful in regulating circidiam rhythms that impact the sleep-wake cycle.
Will CBN make me high?
CBN is considered a non-psychoative cannabinoid. However, since it is a derivative of THC, CBN can make you feel a mild high when taken in too high of a dose.
When should I take my CBN gummies for sleep?
It is recommended to take CBN gummies 30 to 60 minutes before bed time. This gives it time to go through a digestive process before it can hit your blood stream and cause its desired effects.
How much CBN should I take for sleep?
Dosing CBN can vary depending on the product you're taking, your tolerance to CBN, and other factors. A recommending starting dose is anywhere between 5 to 10 mg of CBN. Be sure to use the product for at least two weeks before you decide to up your dose.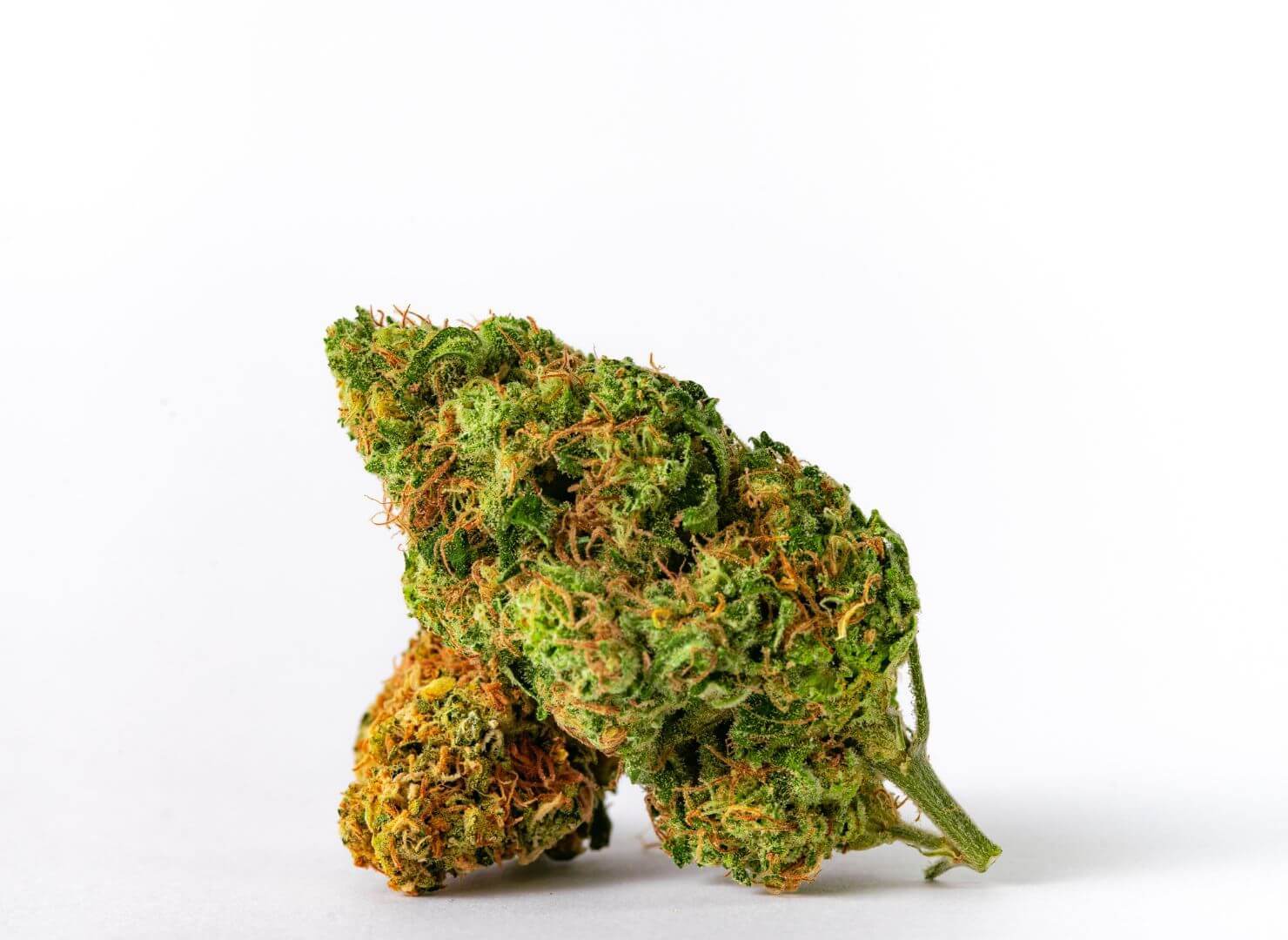 nama CBD FDA & Legal Disclaimer
Our products are not intended to diagnose, treat, cure, or prevent any disease. They are not a replacement for prescription medications and have not been evaluated by the Food and Drug Administration (FDA).
The information provided on this website does not, and is not intended to, constitute legal advice or any statements of the status of any laws. Any information, content, and materials available on this site are for general informational purposes only, and are not intended to be relied upon for any purpose.
Readers of this website should contact their attorney to obtain advice with respect to any particular legal matter including decisions on what products are, or are not, legal to sell, possess, or consume. No reader, user, or browser of this site should act or refrain from acting on the basis of information on this site without first seeking legal advice from their own counsel in the relevant jurisdiction.
Only your individual attorney can provide assurances that the information contained herein – and your interpretation of it – is applicable or accurate for your particular situation. Use of, and access to, this website or any of the links or resources contained within the site do not create an attorney-client relationship between the reader, user, or browser, and website authors, contributors, contributing law firms, or committee members and their respective employers.
More From the nama Family
Small batch edibles crafted for different times of the day and experiences.